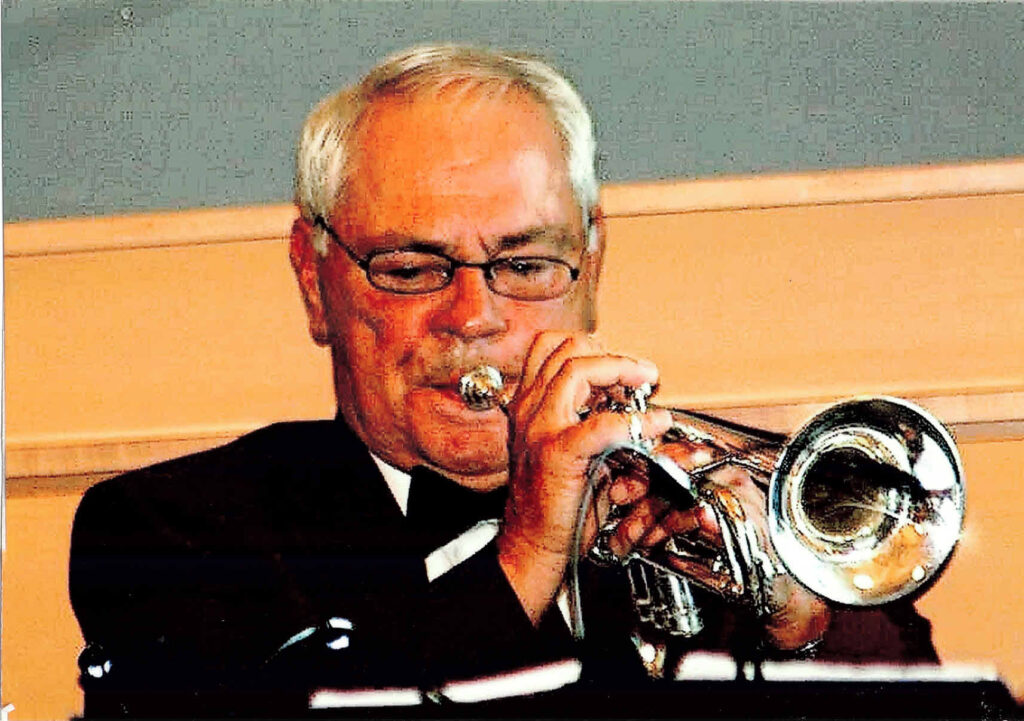 Passed away peacefully at home on November 14, 2023 in his 80th year surrounded by family
and loved ones. Beloved spouse of Lenore (nee Bower) for 56 years, and loving father to
James (Suzanne) and Len (Kim). Cherished brother of Joyce Dunbrack (Fred) and Ross
Watkins. Proud grandfather of Katie, Wyatt, Ryan, Jason, Quinnlyn and Chelsea.
Jim was an employee of Dofasco for 25+ years and a longtime band member. He played the
trumpet with Silver Swing, Dixieland Plus, The Dundas Concert Band and The George Arnone
Big Band and this was his passion and joy.

Jim's family would like to express their sincere thanks to the Cancer Assistance Program for all
their support during this difficult time, and gratefully acknowledge Kristen Hallett and Fred and
Joyce Dunbrack for their loving care and compassion. They would also like to thank all those
who came to spend time with Jim and cared for him in his final days.

Family and friends are invited to Turner Family Funeral Home, 53 Main St. Dundas, on Sunday,
November 19th from 12 to 2 and from 4 to 6 for a visitation.
In lieu of flowers, donations can be made in memory to the Cancer Assistance Program at
cancerassist.ca or An Instrument for Every Child (AIFEC) at hamiltonmusiccollective.ca
A private Celebration of Life will be held at a later date.