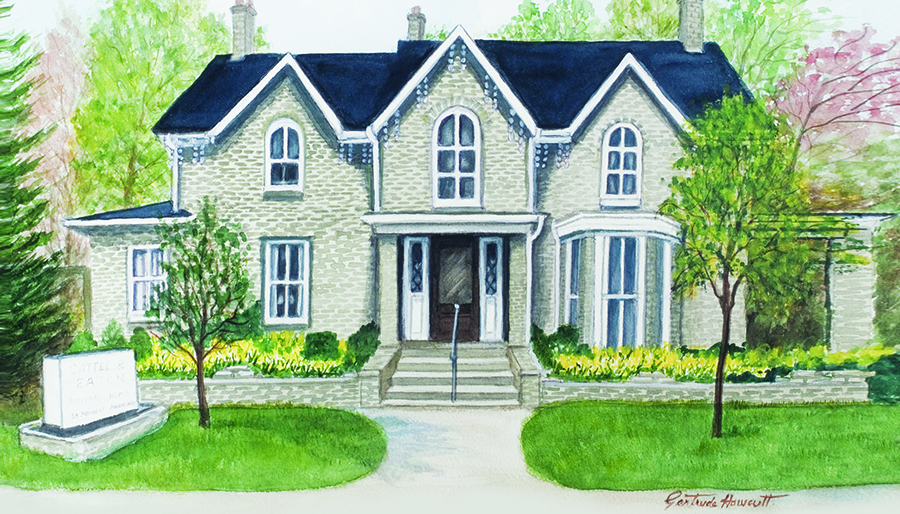 Surrounded by majestic shade trees, the Turner Family Funeral Home offers a comforting tradition of service.
Purchased by Wallace Cattel in 1939, Mr. Cattel was joined by Irwin Eaton in 1945 and the Cattel & Eaton partnership operated the funeral home and ambulance services for many years.
During these years, the Funeral Home also enriched its reputation as a caring member of the community by supporting a number of charities and local worthy causes, including the construction of such projects as the Dundas Arena and public swimming pool as well as the formation of local lacrosse teams.
In 1968, Mr. Eaton bought out his former partner and continued operating the funeral home until 1983, when it was sold to the Chambers family.
The funeral home – which was sold to Robert Turner in 2005 – has maintained its commitment to the Dundas community as a sponsor of several local sports teams, community events, service clubs, grief support groups that are available to families at no charge, as well as our annual Blue Christmas Candlelight Memorial Service.
In the sesquicentennial year of 1997, the business was pleased to open the Cattel Centre – at 45 Main Street – located next door to the Funeral Home. The Centre was originally the home of the late Wallace Cattel, former owner of the Funeral Home. After extensive renovations, the back yard of the residence is now used for expanded parking and the home itself provides families with a facility where they can gather with friends and family after their loved one's funeral.
Indeed, Turner Family Funeral Home takes pride in its enduring tradition of community support, and the funeral home continues to build on a remarkable heritage of service to area families.