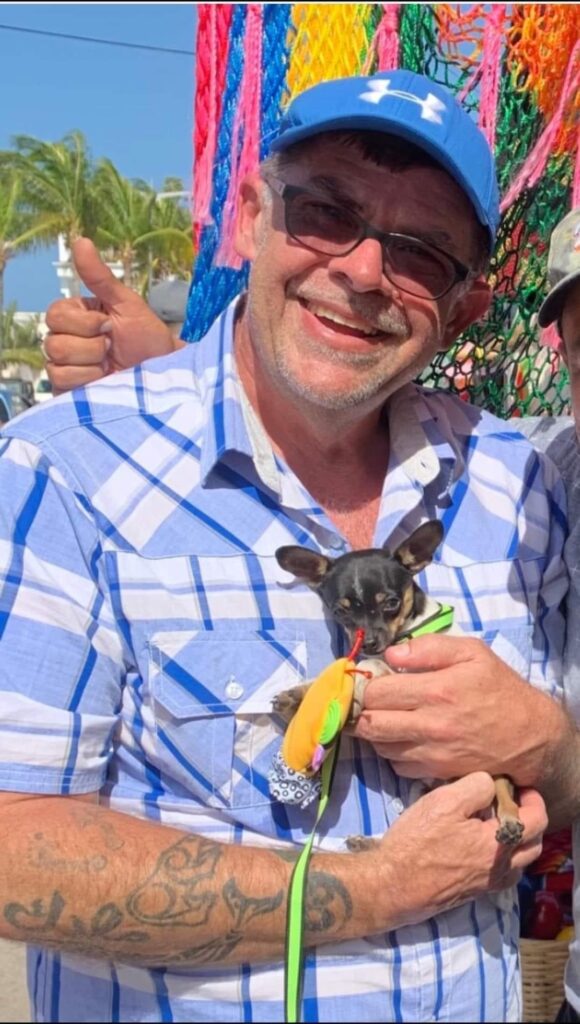 In Loving Memory of Mark Auld December 4, 1969 – October 26, 2023
It is with profound sadness that we share the news of Mark Auld's untimely departure from our lives. He was a cherished husband, devoted father, dear brother, and beloved family member. Mark's departure has left a void that can never be filled.
Born on December 4, 1969, Mark's life was a testament to love, laughter, and deep connections with those around him. He shared a life of unwavering commitment and profound bonds with his loved ones.
As a loving father, Mark's influence was immeasurable. He leaves behind a legacy of children who will forever carry his spirit in their hearts: Ethyn, Damien, Josh (Jenn and grandchild Nolan) and Joseph (Dane). His children will always remember him as a wellspring of wisdom, strength, and endless support, shaping their lives with his love and guidance.
Mark was a beloved son to Dallas and Linda, a brother to Erin (Sue) and Tammy (Tim). His presence brought joy, camaraderie, and countless cherished memories to their lives, and his warmth and affection extended to his many nieces and nephews, leaving a lasting impact on their hearts.
Mark was not only a dedicated family man but also an animal activist, tirelessly advocating for the welfare of our furry and feathered friends. His passion for the well-being of animals was a reflection of his kind and compassionate nature.
In addition to his advocacy work, Mark was a skilled handyman, known for his ability to repair almost anything and his willingness to help others in their times of need. His resourcefulness and generosity made him a cherished friend to many.
Mark approached every aspect of his life with passion, from his family to his causes and his various interests. His enthusiasm was infectious, touching the lives of all those fortunate enough to know him.
Mark's passing was the result of his struggles not only with mental health but also other health issues, challenges he faced with courage and determination. It serves as a poignant reminder of the importance of health awareness and support for those who may be silently battling their own demons.
Though Mark left this world too soon, his spirit will continue to shine as a guiding light and a source of inspiration. In our memories and in the love we shared, Mark Auld's legacy will endure, reminding us of the profound significance of love, family bonds, the causes he held dear, and the importance of health awareness.
A Celebration of Mark's Life will be held on Thursday, November 2, 2023 from 5p.m. until 7p.m.
Rest in peace, Mark. You will be deeply missed, but your legacy will always be cherished.