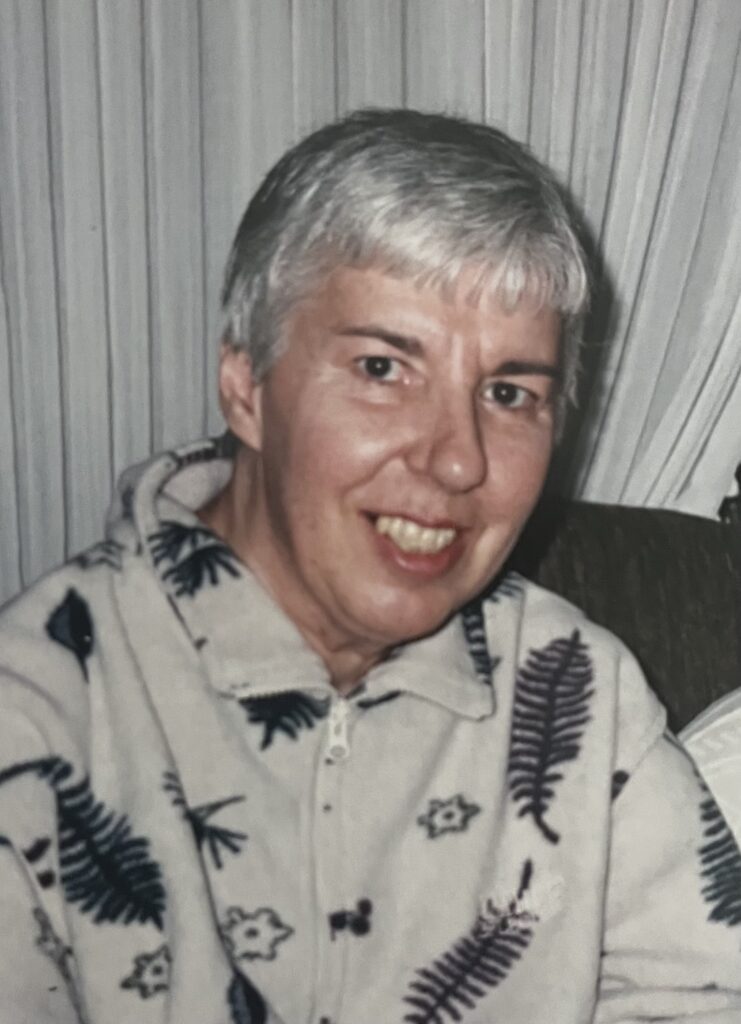 Heaven has gained a beautiful angel.
At Aberdeen Gardens Retirement Residence (Hamilton) on the morning of October 13, 2023, Barbara unexpectedly but peacefully passed away in her 83rd year.
She will be deeply missed by her twin-sister Marjorie Filice (Gaetano), daughter Melissa (Lea), and son Darryl and shall forever remain in the hearts of her grandsons Zach, Sam, and Jackson.
She is predeceased by her husband James (2017), brother Ross Inglis (2021) and parents Marjorie Rose (2008) and George (1980).
Treasured friend Lorraine, and other close friends and extended family are saddened by her loss and will miss her frequent phone calls just to say hello.
Barb was a joyful and caring soul, always with a smile to share. She embraced her uniqueness of mind with grace and was quite proud to be "The Birthday Lady" and "The Sugar Lady". She loved her life at Aberdeen Gardens, and was always happy to stop and chat.
The family wishes to thank the wonderful staff and special friends who were so friendly, kind and caring during her time there.
Final arrangements have been entrusted to Turner Family Funeral Home and White Chapel Memorial Gardens.