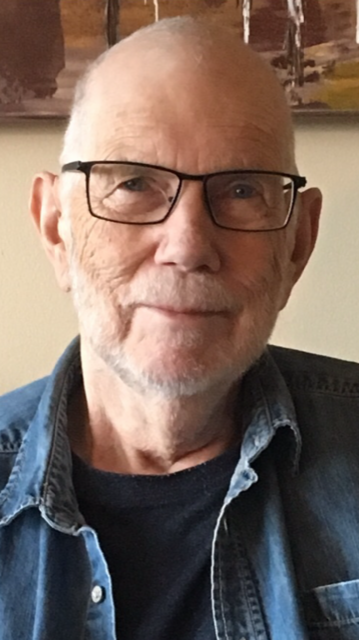 John A. Vedell, age 94, of Dundas, Ontario, passed away peacefully on October 2, 2023, at St. Peter's Hospital in Hamilton, with his loving family by his side.
John was born on August 18, 1929, in Chesterton Indiana. In 1955, after earning a BA and Master of Divinity, he was ordained by the Augustana Lutheran church. Upon moving to Ontario, Canada, he lived in various cities including Kenora, Toronto, and London, where he married Barbara in 1960. The couple later moved to Montreal and welcomed their three children: Sean, Colin, and Alexandra.
Pursuing further education in both Montreal and California, John transitioned from ministry work in 1969, focusing on a career in the social services. After relocating to Hamilton, Ontario, he dedicated 21 years to serving as Executive Director of Family Services of Hamilton-Wentworth. John was involved in the Hamilton community, serving on several Boards of Directors, consulting as an accreditation reviewer, and teaching part-time at Mohawk College.
John harboured a love for gardening, reading, writing, theater, music, hiking, Tai Chi, and poker. He cherished long lunches with his friends and passionately cheered for the Toronto Blue Jays. A dedicated family man, John relished reunions and loved connecting with U.S. relatives over Zoom.
In memoriam, John joins his wife Barbara Vedell, son Sean (Barb) Vedell, granddaughter Sarah (Peter) Vedell, sister Arlene Luke, nephew Peter Vedell, Kenneth Vedell (predeceased), and sister-in-law Marilyn (Tom) Vedell. He is survived by his children Colin and Alexandra Vedell; daughter-in-law Barb (Sean) Vedell; grandchildren Rebecca (Paul) Bovbel, Patrick (Sonja) Vedell, Erin Vedell, and Tyler Vedell; great-grandchildren Tyson, Roze, Arthur, Lucy and Ollie; brothers Tom (Marilyn) Vedell and Robert Vedell and his wife Janet, alongside numerous relatives and friends in Canada and the U.S. who will miss him dearly.
A celebration of John's life will take place at Turner Family Funeral Home at 53 Main Street in Dundas, Ontario, on October 12, 2023, at 11:00 am, with a reception to follow.
If desired, memorial donations may be made in John's name to Doctors without Borders, Plan Canada, Canadian Cancer Society, or the Heart and Stroke Foundation of Canada
To view the livestream please visit https://event.forgetmenotceremonies.com/ceremony?c=42ff2f36-032a-40d3-badf-dae1e78258ef