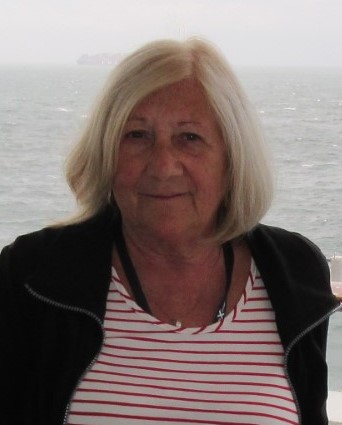 We are deeply saddened to announce the heartbreaking passing of Olga Jameson at the age of 76.
She was a loving wife of 47 years to Ronald, her partner in life. Their bond was a true partnership built on love, trust and mutual support. Together they faced life's challenges and enjoyed life to the fullest, creating a welcoming home full of joy and lasting memories.
She was predeceased by her Ukrainian immigrant parents, Mike and Lizabeth Kudlowsky and her brother, Ihor.
She is survived by her brother, Steve (Margaret) of Red Lake and their daughter Shawn (Chris) and their children, Easton and Emerson.
She is also survived by her sister in law, Anne (Doug) Gilchrist of Stratford, and their children, Alan (Christina) and their children, Jameson, Kaia and Loreen (Shane), and their children Liam and Elice.
Predeceased by brother in law, Craig (Linda).
Olga was raised in Red Lake, Ontario, before moving to the Hamilton area around 1970. She became a well known and accomplished hair dresser. While gardening and cooking were two of her passions, she was knowledgeable in almost every facet of life. She was the go to person for anyone needing information or advice.
She was the most kind-hearted, calm and caring woman most of us will ever meet. She thought more of others than herself and was always eager to assist. She celebrated their successes, while downplaying her own. We will all miss her dearly until we meet again.
Visitation will be held on Sunday, October 1st at Turner Funeral Home located at 53 Main Street, Dundas, between
2:00 – 4:00 P.M. and 7:00 – 9:00 P.M..
A service to celebrate her life will be held on Monday October 2, at West Flamboro Presbyterian Church, 262 Middletown Road in Hamilton at 10:30 am. Internment to follow at Mount Zion Cemetery, Copetown.
Expressions of sympathy, donations in memory of Olga may be made to Juravinski Hospital or West Flamboro Presbyterian Church.