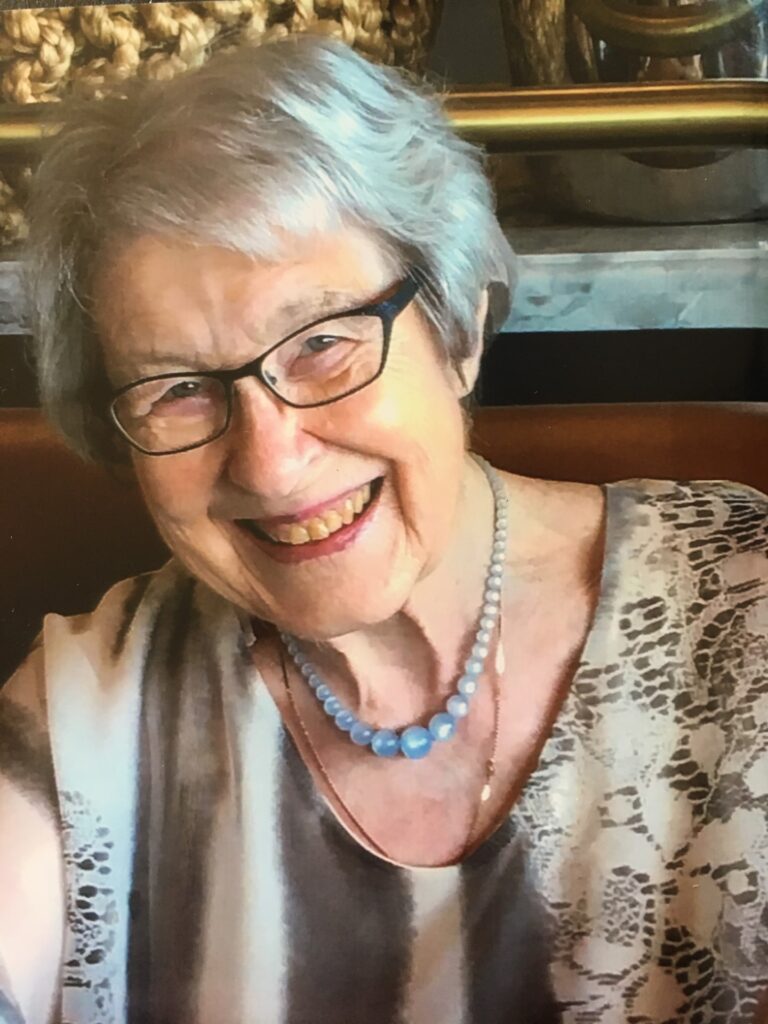 KANE, Katharine Mary Elizabeth (nee Devine) passed away peacefully Saturday September 16, 2023. Katharine was predeceased by her beloved husband Raymond and her dearly loved son John and daughter Angela.
Cherished Mom to Elizabeth Biddle (Brent) and Barbara Barrett (Larry). Beloved Grandmother to Alexandra and Jacob Culp, Jacqueline Biddle and Michael Peralta, Stuart Biddle, Vanessa and Madeleine Kane, their mother Valerie Kane and Raya Facey. Very proud Great Grandma to Lucas Culp.
Katharine was the treasured daughter of Leo and Loretta Devine. Her Ottawa Valley cousins held a special place in her heart, The O'Gorman Family, Tom and Pat, Terry and Margaret , Kevin and Kay, Patsy and Terry Neville, Joan and Walter Scott, Barbara , Barry and Diane , Brian and Joanne and the Devine Family cousins Margaret Ryan, Doris O'Neil and Barbara Pitman.
Mom was grateful and blessed with many wonderful friends, from Cobden to Ottawa, Kingston, Hamilton, Highland Hills in Dundas and St. Joseph's Estates.
Katharine was born May 6, 1931 in Cobden Ontario, where she enjoyed a carefree and loving upbringing. She was a proud grad of the Class of '52, Hotel Dieu Hospital , Kingston. "Katie" then moved to Hamilton where she worked in the OR at St. Joseph's Hospital. She retired from nursing in 1957 to care for her growing family. She later returned to healthcare working part time in home care. Her most rewarding time was volunteering for many years back at "St. Joe's". Katie was also an active member of St. Augustine's C.W.L. for almost 60 years.
Visitation at Turner Family Funeral Home, 53 Main St. Dundas (905-628-6412) on Thursday September 21st  from 4 – 7 pm. Prayers at 7pm.  Funeral Mass to be celebrated at St. Augustine's Church, 58 Sydenham St. Dundas at 10 am Friday September 22, 2023.   Burial to follow at St. Augustine's Cemetery.  In lieu of flowers donations can be made to St. Joseph's Healthcare Foundation, The Good Shepard ,  The Salvation Army or a charity of your choice.