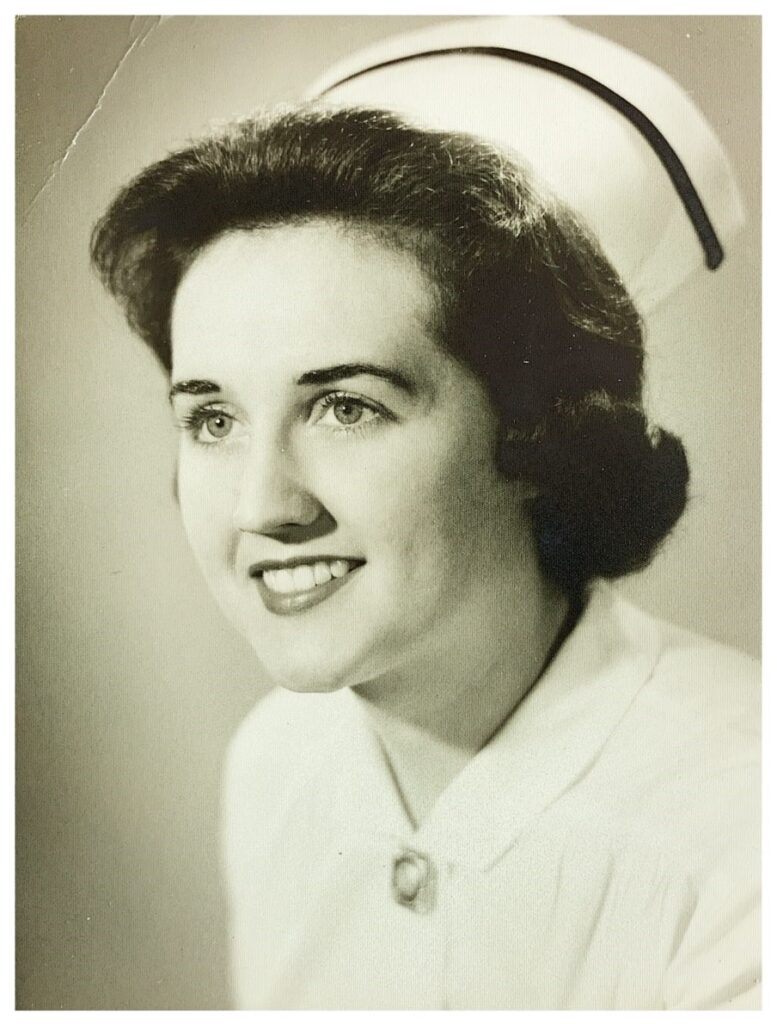 It is with heavy hearts that we announce the passing of Marnie on September 1st, 2023, at South Muskoka Hospital. Marnie was in her 83rd year and will be remembered as beloved wife of 62 years to Jim, loving mother to Christy, Jeff, and Rob, an adoring Grandma to nine, and cherished friend to many. Marnie has left a legacy of love and instilled the importance of family and friendships that will transcend generations.
Marnie was the cornerstone of the Munn family, but HER cornerstone was Jim. The two navigated busy careers including Marnie's as a registered nurse. But juggling busy careers and family life, did not stop the duo from pursuing their own passions and other business ventures together. After retiring, Marnie and Jim loved to travel throughout the world with family and friends, with Muskoka and Florida becoming their second homes.
Marnie's social spirit extended far beyond her family. She regularly connected with many decades' long friendships, including some as far back as her nursing and elementary school classmates. Marnie's ability to nurture friendships was a testament to her warm welcoming personality, and organizational drive.
We will take comfort in knowing that Marnie will reunite with all of those whom she has missed dearly since their passing, including both Marnie and Jim's parents, her brother David, and Jim's brothers.
A celebration of life will take place on Saturday October 14th at the St. James Anglican church in Dundas. A Church service remembering Marnie will be at 1pm, and a drop in reception will follow in the church hall.
In lieu of flowers, please consider a donation to the Alzheimer Society Foundation.
Rest and be comfortable Marnie/Mom/Grandma. We know that you are with us in so many ways. We will always remember to cherish our family and friends, as you lived by that example.