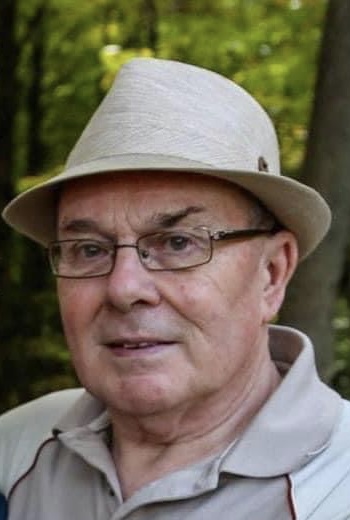 Robert "Bob" Pidgeon
April 2, 1940 – August 11, 2023
In loving memory of Bob Pidgeon who passed away peacefully on August 11, 2023. Bob is survived by his Wife of 62 years, Jean Primrose Pidgeon, and two Daughters, Jackie (Steve) Gorven, Tracy (Len) Preston, and his sister, Kathleen Knowles.
Bob is predeceased by his Father, Thomas Pidgeon, Mother, Phyllis Pidgeon and Sister, Mary Whithey.
He leaves behind his Grandchildren Amy Springstead (Mike Brass), Katie (Branko) Marinic, Matthew Brearley and Kelly Gorven (Devon McLean) as well as Great Grandchildren Skylar Springstead and Titan McLean.
A Celebration of Life will be held on Thursday August 17, 1:00 P.M. – 3:00 P.M. at Turner Family Funeral Home, 53 Main Street in Dundas.
In lieu of flowers, donations can be made to Hamilton SPCA in memory of Bob's cherished dog, Jenny.