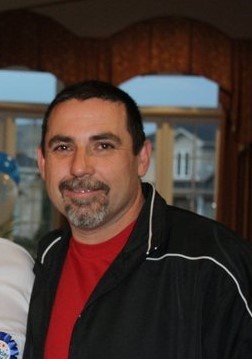 PERETIN, Fabian Steve, May 21st, 1972 – July 3rd, 2023
With broken hearts and profound sadness, we announce the sudden passing of our deeply loved son, brother, father, and grandfather Fabian at the age of 51.
Born and raised in Hamilton, Fabian was the most loved and cherished son of Fabian Sr. and the late Nina Thompson. Father to Kaitlyn Marriage and Jayden Peretin, whom he deeply loved, brother to Kathy (Kelly) Fleck, Carol Jurcich, Liana (Wally) London, grandfather to Devin, Dax, and Dayne and uncle to many nieces and nephews.
Fabian was a kind and gentle soul who had the biggest heart and an even bigger smile. In his younger and more happier days, Fabian was full of adventure, laughter and joy. He loved the outdoors, and spending time with family and friends. He befriended everyone with a welcoming heart and outgoing personality. He was well liked by everyone and was truly one of the nicest guys you could ever meet. He was caring and sensitive and would do anything for you. Those who knew him felt his kindness and generosity.
Fabian took pride in his educational successes and artistic skills. He became a knowledgeable skilled mechanic by trade, and never hesitated to lend a helping hand to anyone in need. His passion for drawing shined bright in his many artistic creations.
He found love and married his sweetheart Sandra Carranza on Valentine's Day. He was a romantic at heart. He deeply loved and was loved.
Heartbreakingly, Fabian also suffered from lifetime struggle with addiction, which he fought so desperately to try to overcome. But the heavy burdens, guilt, and shame he carried deep within his heart, and the immense grief he felt took its toll. Fabian lost his battle surrounded by friends.
Fabian's belief and refuge he found in the Lord will carry him home to light and love for all eternity, where he will finally be free and find peace. He will be forever remembered, loved, and missed for the man that he was and he goodness he carried deep within.
Visitation will be held on Thursday July 13th, 2023, from 5 – 9 pm at Turner Family Funeral Home, 53 Main St Dundas. Funeral Mass will be held at Sts. Peter and Paul Catholic Church, 50 Brucedale Ave. E Hamilton on Friday July 14th, 2023, at 1:30 pm. Interment to follow at Resurrection Catholic Cemetery, 254 Garner Rd W. For those who wish donations in Fabian's memory can be made to your local Food Bank or Mission Services.