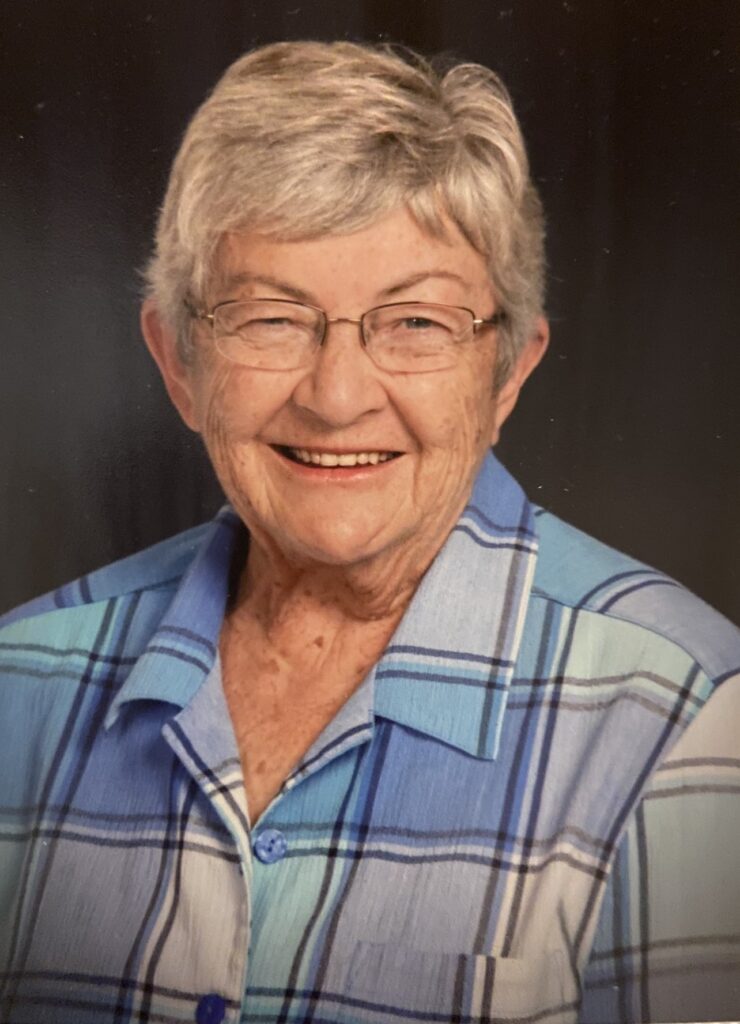 Mary Lou passed away on Wednesday May 31, 2023 in her 93rd year. She is predeceased by her husband of 53 years, Jack and her partner of 10 years, Art. She leaves behind her children Paul (France), Susan (Duff), Karen, Bruce and Jean (Chris). She is greatly missed by her grandchildren John, Tessa (Cameron), Sierra (Mike), Emily (Adam), Morgan, Kally (Xavier) and Teagan, and treasured by her great grandchildren, Jack, Gavin, Rhys and Harper.
Mary Lou raised five rambunctious kids in a very busy household; beginning in Niagara Falls, and then five years later on Little John Road in Dundas. Mom dedicated herself to her children and our life together. We lacked for nothing and fondly remember the simple things and the profound life lessons she shared with us.
As one of the earliest members of St. Mark's United Church, mom and dad served the church as their family grew.  We remember mom serving in the United Church Women organization, St. Mark's nursery school, daycare and choir.  She was always ready to lend a hand whether at a rummage sale or the children's movie day.  
Mary Lou was an avid quilter, bridge player, square dancer, swimmer and world traveller. She was never idle and enjoyed cottage life, whether in Niagara-on-the-Lake as a child, Lake of Bays, or most recently Kennisis Lake in Haliburton with all of her children and grandchildren.
In more recent years, mom resided briefly at Creekside Condominiums in Dundas, then the Arboretum in Guelph with her former high school sweetheart, Art Hemstreet. We feel blessed that she and Art shared 10 wonderful and adventurous years together until Art's passing 3 years ago. Most recently, mom resided at Burlington Gardens in Aldershot where she took on the job of 'official welcomer' to new residents. She enjoyed the new people she met and made many wonderful and cherished friendships.
Mom leaves a legacy of caring and loving kindness toward the people in her life; whether it was her children, grandchildren, great grandchildren, or husband Jack, partner Art, or all her sons and daughter-in laws. She demonstrated continuous devotion for our well being and happiness. We are all blessed to have had such a wonderful person in our lives.
The family would like to thank the Stroke and Palliative Care Team at the Hamilton General Hospital for their professionalism and care so that mom could pass peacefully and with dignity.
A celebration of life at St. Mark's United Church in Dundas will take place at 2pm on Saturday June 24, 2023. A visitation at 1pm will precede the celebration of life, and a reception will follow. In lieu of flowers we ask you to consider a donation to Men's Street Ministry at www.menstreetministry.ca
As we release you into God's care we want you to know that all of your family is in a good place and we are grateful for having you in our lives.
…And I will dwell
in the house of the Lord
forever
Psalm 23