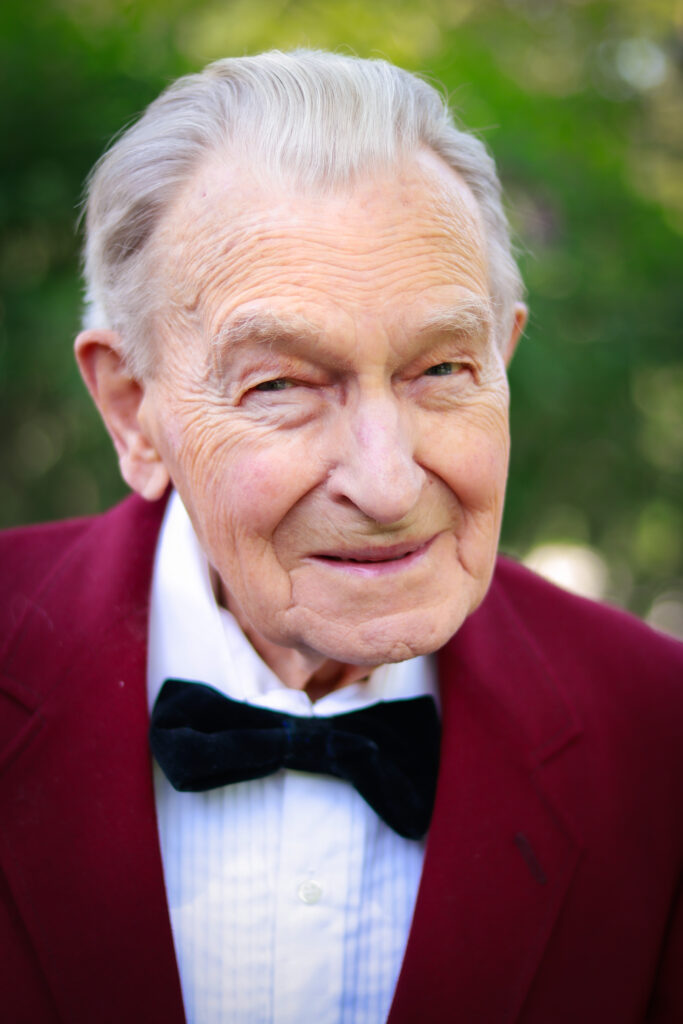 12 October 1927 – 21 May 2023
Following a life well-lived, Ed passed away peacefully at St. Joseph's Hospital in Hamilton in his 96th year. Dedicated and beloved husband of over 60 years to Frederika "Rika" Grünthal (nee Van der Mey, d. 2018), loving father of Paul, cherished father-in-law to Lara, and very proud Opa of Emily and Monty. Predeceased by his elder sisters Lilli (Raud) and Leida Grünthal.
Under the orchestration of his father Karl and help of his Uncle, Edgar fled Estonia at the age of 17 to Sweden to escape Nazi conscription and the Soviet invasion. Following numerous jobs he became a deckhand on a cargo ship sailing from Sweden to Baltic and European ports until he received his immigration papers to Canada in 1949. He worked as a farmhand in Quebec, a lumberjack in Ontario, and an Able Seaman in British Columbia before reuniting with his father in Toronto. There they worked as handymen and enjoyed summers in Lake Simcoe where Ed met a pretty Dutch girl. They were soon married and settled down in Hamilton to raise a family. Ed, Rika, and Paul later moved to Dundas. "Steady Eddy", his nickname at Stelco, was a Shipper/Receiver at Hilton Works in Hamilton for 32 years retiring in 1993 to enjoy the fruits of his labours and spend time with family. Ed was a true outdoorsman. He loved camping, boating, canoeing, cross country skiing, hunting and of course fishing. Many summers were spent smoking fish at Nine Mile Lake in Muskoka or camping and canoeing in Ontario's Northland. He always welcomed you with a smile, a laugh, and apple cake if you were lucky. He will be truly missed by all that knew him. Edgar was a proud supporter of the Estonian community including: Estonian House (now KESKUS), The Estonian Foundation of Canada, Seedrioru Children's Camp, Hamilton Estonian War Veterans, and was a member of the First Estonian Evangelical Lutheran Congregation.
Special thanks to the staff and friends at Aberdeen Gardens and St. Joseph's Hospital 4th floor CSU Unit for their care and compassion. A Celebration of Life will be held at Turner Family Funeral Home, 53 Main St., Dundas on Friday, June 2, 2023, reception 2-3pm, service 3-4pm. Family interment to take place at Woodlawn Cemetery following the service. As an expression of sympathy, donations may be made to KESKUS International Estonian Centre in Toronto or to Ontario Nature.