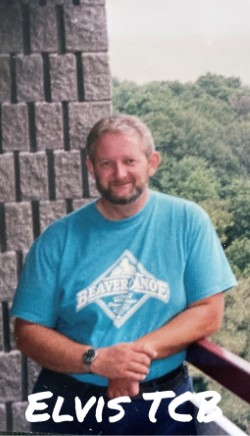 It is with great sadness that I announce the passing of my brother Andrew William Watson on May 20, 2023 at the Dr Bob Kemp Hospice in Hamilton after a short battle with cancer.
Andy was born on November 28, 1955 in Toronto, Ontario. Andy was predeceased by his loving parents Gordon Watson and Joyce Watson (nee Webb).
He is survived by his sister Sara Bertie Crocker, Uncle Dave Webb, nieces, nephews, cousins and extended family and friends.
Andy grew up on Finch Avenue in Agincourt surrounded by many of his family members. Andy was fortunate to have many of his cousins live close by, where they spent endless days happily playing together.
Andy was a loving, kind and gentle soul. Andy enjoyed visiting family and keeping in touch with his family and friends through Facebook. Andy enjoyed history, watching sports, playing cards, old movies and music. His favourite musician by far was Elvis Presley. He also enjoyed listening to Roy Orbison, Elton John and Willie Nelson. When Andy was a young man, he was the proud owner of a Corvette Stingray and a Trans Am.
The second half of Andy's life was spent living and working in Hamilton. Andy made some very good friends which were like a second family to him. He spoke very highly of his dear friends, Sandra Molnar, Sarah Molnar, Shianne Molnar, Jeff Hogan and Nikki Rottenberg. Andy was often included in the Molnar family functions. His friends in Hamilton were very supportive during Andy's illness.
Andy will be deeply missed by his sister and all his family and friends. Andy will be cremated and there is no service planned at this time. Donations in memory of Andy can be made to the Dr. Bob Kemp Hospice in Hamilton.