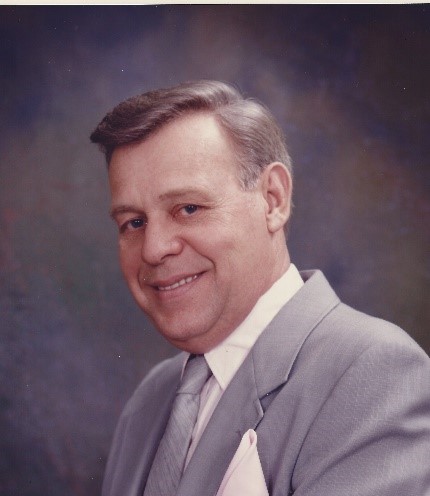 Feb 17th, 1936 – Mar 31st, 2023

With incredibly broken hearts, the family announces the passing of our dearly loved and treasured stepfather Tom, at the age of 87. Welcomed into paradise by his soulmate and loving wife of 36 years Nina, he is predeceased by his parents James and Ludella, his sister Phyllis, brother Edward and step granddaughter Sarmie Jurcich. Tom will be dearly missed by his sisters Muriel, Margaret (Bruce), brother Len, and sister-in-law Jane. Deeply loved and adored stepfather to Kathy (Kelly) Fleck, Carol Jurcich (Alex), Liana (Wally) London, Fabian Peretin, daughter-in-law Sandra Carranza and devoted fur papa of Holly. Grandpa Tom was cherished by Natalie (Jeremy), George (Mallory), Joshua, Candy-Anne, Amber-Lynne (Ashton), (Johmar), Michael, Wally Jr (Calla) David (Vanessa), Nick (Samantha), Katrina, Kaitlyn, Jayden, Samantha (Donny), and his 17 great grandchildren. Uncle Tom was loved by his nieces and nephews Calvin, Clinton, Ronald, Kathy, Tammy Lynn, Jason, Amanda, Judith, Kevin, and Brenda, as well as his great nieces and nephews.

Born and raised in rural Ancaster, and growing up at the Merritt Hall fair grounds, Tom's parents instilled in him steadfast values and morals of respect, honesty, integrity, and hard work, which he carried with him throughout his life.

Coming into our lives when we were adults, Tom quickly formed unbreakable bonds and loving connections with each of us in his own unique way. He welcomed us into his heart with unconditional love, affection, and open arms. Never having children of his own, he showed us that family is thicker than blood, and never failed to comfort, support, or encourage us.

Fiercely dedicated and strong willed, Tom's hard-working ethics lead him from working at Dofasco where he learned how to weld, to becoming one of the most respected and admired welder and hydraulic mechanics at CP Rail; subsequently gaining the well-deserved title as "one of the best welders in the world". Following his retirement from CP Rail, Tom never rested; he continued to share his skills and talents for the next 15 years at Action Hydraulics. When he was 80 years old, Tom finally hung up his welding helmet for good after a stellar career.

Tom's passions included a love of trains, the golden oldie days of steam engines and showboat cars, travelling, road trips, diesel trucks and trailer days, but his greatest pride and joy was building his house in Brantford that he dearly loved.
Always helpful, someone you could always rely on, full of patience and class, Tom was genuinely one of the "real good guys." He had the biggest heart and the kindest spirit. Tom's remarkable strength and determination carried him through his toughest challenges, especially in his darkest days.

With a pep in his step, and a twinkle in his big blue eyes, a smile bigger than life, and an adorable sense of humour, our fun loving, most handsome, beloved Tom, will be fondly remembered and dearly missed by all those who have been blessed to have shared this life with him.

Special thank you to Dr. Mark Moores, for his continued dedication; the dialysis teams at Goderich and University Hospital London for their compassionate care, and to Wingham Hospital for the dignity, respect and kindness lovingly provided in his final days. Deepest gratitude to loving and caring neighbours Marie, Susan and Ray for their endless comfort, friendship and support, during his most difficult times over this past year.

Visitation will be held on Wednesday April 5th, 2023 from 6 – 9 pm at Turner Family Funeral Home, 53 Main St Dundas. Funeral Mass will take place on Thursday April 6th, 2023 at 12:00 pm at the same location. Interment to follow at Mount Zion Cemetery, 1324 Concession 2 Rd W, Hamilton. Reception to follow. For those who wish, donations in Tom's memory can be made to the charity of your choice.
To view the livestream: https://event.forgetmenotceremonies.com/ceremony?c=ede91683-d440-410c-b793-8120b7774a38