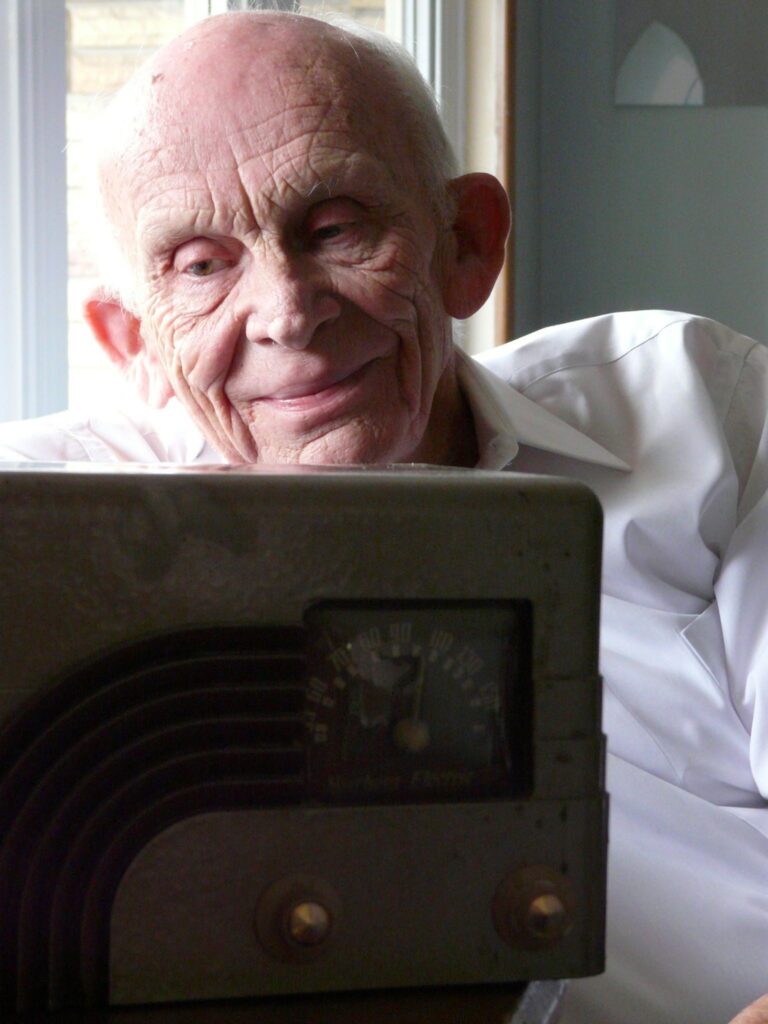 13 April 1936 – 28 March 2023
Dad was born on Victoria Street in Dundas and has lived in town his whole life. For 38 years, he was married to Shirley Joan (née Pyett), until her death on June 22nd, 2003. He is survived by his grieving sons, Paul (at home), and Thomas (Toronto) & his wife Joanna. Their children, Lindsay, Emma, and Jacob were the lights of his life. Remember that Grandpa's love will never die.
Don was a teacher and principal at Caistor School #5 (one-room school – Shirley was at #6), Central Public Dundas, University Gardens Dundas, Fessenden Ancaster, Dundana Dundas, Balaclava-Victoria Carlisle, and Millgrove. His students sought him out and brought their kids and grandkids to meet Mr. Chappel. Dad's staff at University Gardens (1965-1972) still get together when they can; it is a very tight and loving family.

A life member of St. Paul's United Church, Dundas (and choir). We want to thank Rev. Jim Cairney for his faithful visits that have meant so much. In his retirement, Dad served as organist at Rock Chapel United Church, and St. George's Reformed Episcopal Church, Hamilton. At Rock Chapel he founded and led his Kazoo Choir which involved about half the congregation. It was amazing. He played for and sang with the Afternoon Singers seniors' choir. For over 50 years, Don was very active in and served as organist for the Valley Lodge A.F.& A.M. No. 100 and was a Distinguished Recipient of the William Mercer-Wilson Medal. He was also organist for Temple Lodge No. 324.
Predeceased by his sister, Betty, Don is survived by his brother- and sisters-in-law Lloyd & Phyllis Pyett and Margaret Pyett, and his cousin Douglas & Heidi Mawson. Dad loved his nieces and nephews very much, and enjoyed seeing them, even when it was many years between visits.
He leaves too many friends to name, but Lenore Castle, Warren & Joyce Gedcke, Rod & Joan Jeffress, Cecil & Gladys Hamilton, Judy Smith, John & Gillian Ferns, Marilyn dePass, Joan Morris, Gerry Magnish, and his niece Pauline Wright were especially close. Neighbours were always special to Dad: Brigitte & Ziggy, Andy, Michelle, Rob, John, Mike & Maureen and especially their sons Erik & Ryan who meant the world to him. Paul's great friend Ryan Jackson, and Scott Lehane were also loved very much by Dad.

Dad will rest at the Turner Family Funeral Home, Dundas, on Friday, March 31st from 3-6 pm followed by the Masonic Memorial Service. A Funeral Service will be on Saturday, April 1st at 1 pm; Paul will officiate and it will be live-streamed (turnerfamilyfuneralhome.ca). Reception to follow at St. Paul's United Church, 29 Park Street West. Dad didn't want people to feel they had to dress in dark, formal clothing, so please wear what you like. Interment will be Monday, April 3rd at 10:30 am at Grove Cemetery, Dundas.

Memorial donations in Donald's honour, if wished, to the Royal Canadian College of Organists, or, as Dad did so often, take a friend out to dinner, or give some money to a friend in need. Dad was a life-long giver who found it incredibly difficult to accept others' time and help, but their love he always cherished.
Livestream of Service: https://event.forgetmenotceremonies.com/ceremony?c=5da7b931-f78c-4611-b17e-3c9b727fdb84