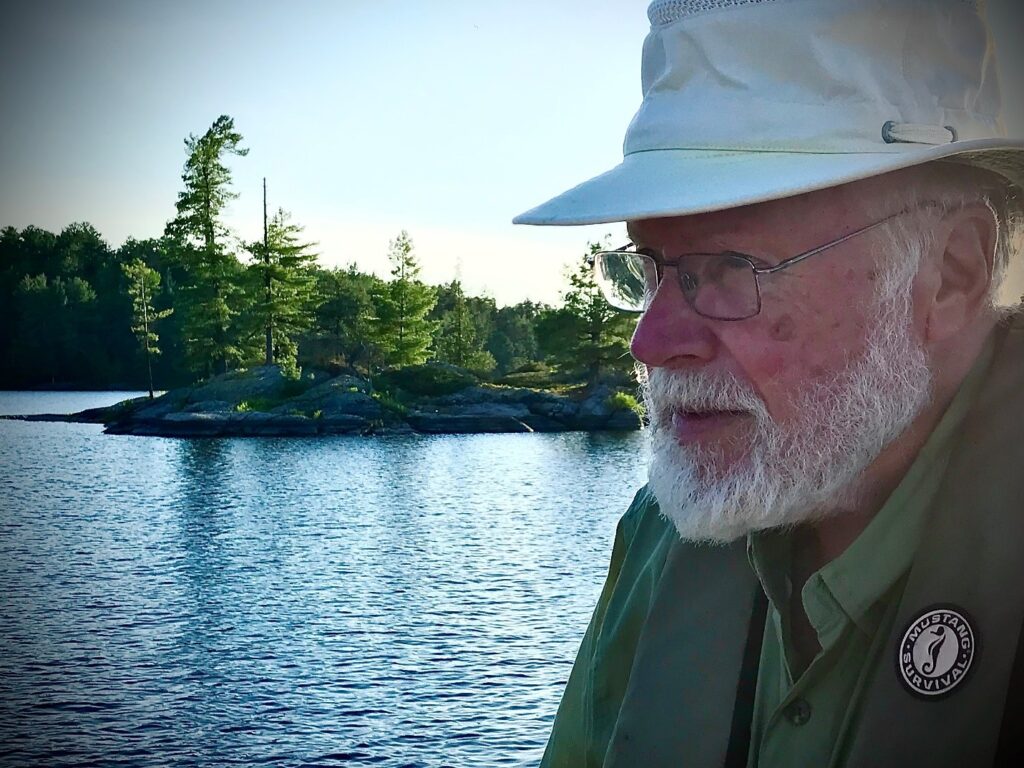 Passed away suddenly at home on March 14, 2023, in his 79th year, coincidentally on Pi Day, befitting a math teacher. Beloved husband of Bette (nee Smith). Loving father of Daron (Ann-Marie) and Dan (Leah). Proud grandpa of Brendan, Kurtis, Sarah, and Connor. He was predeceased by his sister, Joan Drury (Doug), and will be sadly missed by his sister Susan Sherman (Roger), and all his nieces and nephews, great nieces and nephews, the Coffee crew, the Granite Curlers, and many dear friends.
Jim was born in Toronto in 1944 and moved to Dundas in 1945. He attended Dundas Central Public School and Dundas District High School. He worked at Jaggard's News Agency throughout high school where he met Bette. They were married in 1966. In 1964 he was accepted to McMaster University and completed a Bachelor of Science in 1968. He completed his Masters in Business Administration in 1972. He was hired as a Math Teacher with the Hamilton Board of Education in 1968. He made many great life-long friends and was inspired by seeing his students succeed. He retired in 1999.
Jim was an avid curler, hockey player and coach, camper, hiker and environmentalist, and a skilled woodworker. He was a proud member and trail captain with the Bruce Trail Conservancy for more than 30 years and received awards for his work. He was enthralled by early northern explorers and mountaineers and took his dream trip down the Coppermine River in 1984. Jim was passionate about sharing experiences with his family, from camping and road trips out west and to Algonquin Park, to Camp Wanakita, attending hockey games, road trips, boat cruises and trips to Europe with Bette after retirement.
Over the last 18 years he has been following the exploits of his 4 grandchildren. He looked forward to his visits with them, a chance to teach and bond, or to watch them take on life's challenges in school, sports or the arts. In recent years, he loved being challenged by the math problems they were trying to solve in their homework and happy to learn from the next generation. He could never get enough of watching his family succeed and take on new opportunities. He was so proud of us all.
In the last 23 years he took on the diagnosis of Parkinson's Disease with the drive and strategy of a mountaineer and the curiosity of a scientist. Jim was a strong supporter of Parkinson Canada, and it was important for him to volunteer for clinical studies to support research into a cure for Parkinson's. He was an inspiration in his courage and ability to overcome the latest challenge so he could be at the next curling event, meet up with friends, watch his grandchildren's activities, or go on his next trip. We are grateful for all the extra quality time we had with him since his diagnosis. We thank the numerous doctors and care teams over the years who helped him navigate each challenge.
Jim was concerned for the success and happiness of those he knew, looked for any opportunity to teach, was happy to give advice on anything, and rooted for you in your battles. He taught us about perseverance and yes, the strength of stubbornness.
Friends and family are invited to Turner Family Funeral Home, 53 Main St. Dundas, on Sunday March 19 from 2-4 and 6-8 pm for a visitation. A Funeral Service will be held at 1:30 pm on Monday March 20, 2023. In lieu of flowers, donations can be made in his memory to Parkinson (Society of) Canada or the Bruce Trail Conservancy .