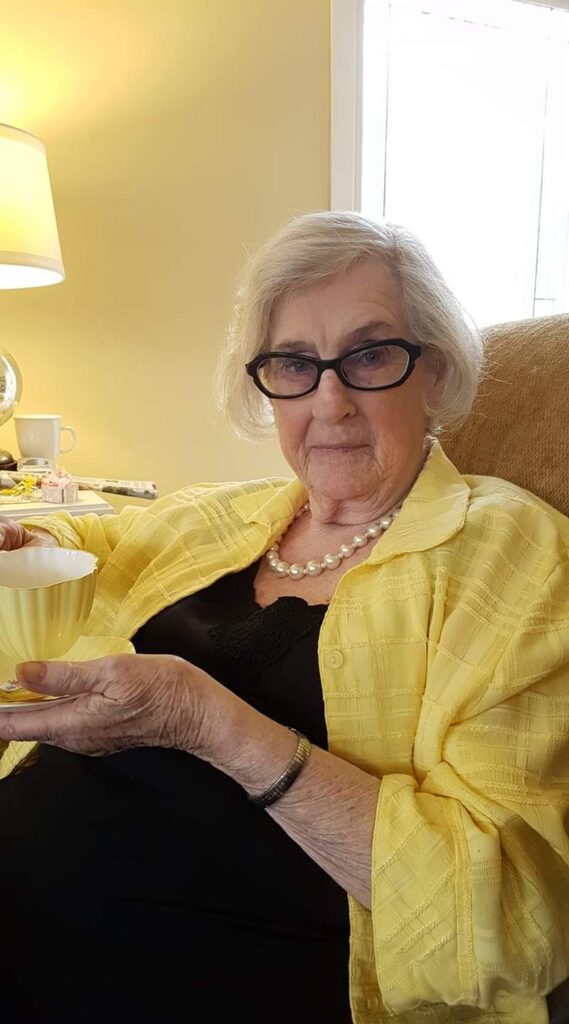 23 January 1933 – 6 March 2023
died peacefully at St. Peter's Hospital in Hamilton in her 91st year, surrounded by children and grandchildren. Marjorie's greatest joy was her family: husband Grant (d. 2011), children Blair, Lara, and Martin, her children-in-law Pam, Paul and Roberta, grandchildren Cole, Dylan, Emily Rose, Monty, Nicola and Trevor (d. 2018). She loved them all "a bushel and a peck."
Marjorie came to Canada in 1940, one of the thousands of children evacuated from Britain during the Second World War. The fact that she viewed this as an adventure really set the tone for her life. She hiked, canoed, cross-country skied, and endured long operas with husband Grant. These – at times arduous – activities often yielded only a few sublime moments, but since they were adventures, Marjorie always found them worthwhile.
Though she embraced Canada as her new and permanent home, Marjorie never lost touch with – or her affection for – her family back in the UK and in New Zealand and Australia.
Marjorie was a great friend who valued kindness above all other virtues. But if anyone praised her kindness, she usually deflected the compliment, quipping "Oh, yes, people stop me in the street to tell me how kind I am." It is certain that any pedestrians she encounters upon the ethereal paths she now treads will be doing just that!
The family extends heartfelt thanks to the St. Peter's Palliative Team for making Marjorie's last days quiet and dignified.
There will be a reception for friends and family at Turner Family Funeral Home, 53 Main Street, Dundas, Ontario, 2pm-4pm on Monday, March 13, 2023. In lieu of flowers, please consider making a donation to a charity of your choice.