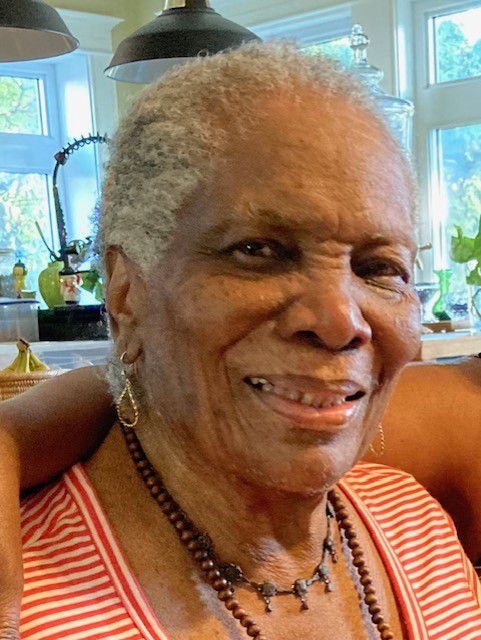 Passed away peacefully at St. Peter's Hospital, Hamilton on Wednesday, January 18, 2023 in her 97th year. Predeceased by her husband Raymond (2003). Much loved mother of Douglas, Greta and Anthony. Mother-in-law to Sue, David and Roberta. Caring and involved grandmother to her sixteen grandchildren, and an important presence in the lives of twenty-six great grandchildren.
Miss Glenna was greatly valued back home in Gonzales, Port of Spain, Trinidad. She enjoyed her volunteer work with the Boy Scouts and Cubs, travelling with the troop to other Caribbean locations for vacations that mixed cultural experiences as well as plenty of fun. She belonged to the Women's Coterie group that helped in the community to make sure families were not wanting and children were given support. On many special occasions such as Christmas and Easter, Glenna held parties for the neighbourhood children which are remembered after many years. On coming to Canada, Glenna worked as a lunch-room supervisor with elementary school children – a job she embraced with much pleasure. In later years, she sang in the choir at the local Canadian Martyrs Church.
Friends and family are invited to Turner Family Funeral Home, 53 Main St, Dundas on Friday, January 27th from 12:00 to 2:30 for a visitation with a Service immediately following in the chapel.
Burial will take place at White Chapel Cemetery, 1895 Main St. West, Hamilton. In lieu of flowers, a donation can be made to the choir at Canadian Martyrs Church.
The live stream link is: https://event.forgetmenotceremonies.com/ceremony?c=aa1613f9-38cd-462c-8629-163e8ef950ea