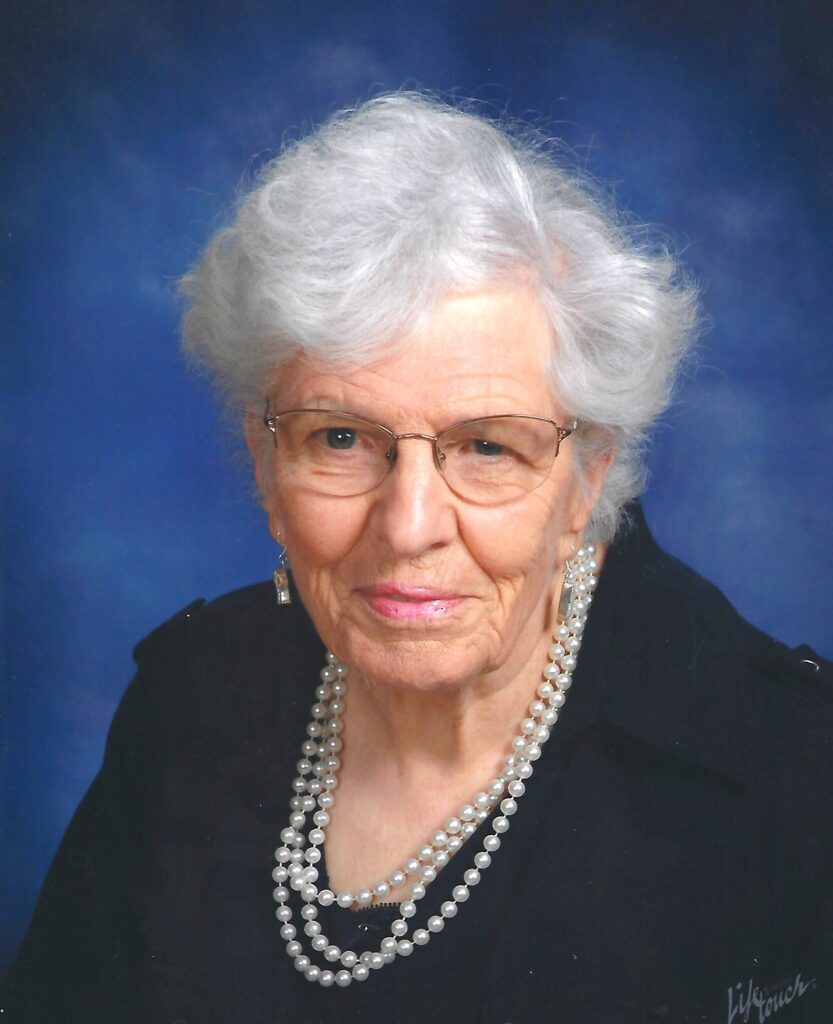 1924 – 2022
The Hamilton/Dundas Community lost one of its best on Sunday: Anne Redish passed peacefully at Juravinski Hospital on Sunday, December 4, just shy of her 98th birthday.
Anne (Mum) and K (not 'Ken', not 'Dad', just 'K') came to Dundas in 1968 and Mum quickly established herself as a pillar of the community. A stalwart with the Dundas Little Theatre, two term Dundas Town Councillor, member of the Niagara Escarpment Commission and Chair of the Bay Area Restoration Council were just a few of Mum's many contributions to her community. Mum was also very committed to environmental principles and served for more than 15 years in various volunteer roles with the Hamilton and Region Conservation Authority and was the recipient of the 2002 Hamilton Environmentalist of the Year Lifetime Achievement Award.
Anne was born in London, England and met her much, much beloved Ken at the University of Bristol just after the war – he in Mathematics, her as one of only two women in her graduating Law class. They were married in 1950 and hitch-hiked to Rome for their honeymoon after which Mum returned to her practice of law as a Barrister and Solicitor at the Inn's of Court in London's Middle Temple. They moved around a fair bit while in England (almost all of her 7 children were born in different cities!) before settling in Dundas.
Anne is survived by her 7 loving children and partners – Antonia; Angela and Steve; Adair and Anne; Adrian and Mary; Amanda and Gerard; Adam and Gwen; Anna and Robert – and over 30 grandchildren and great-grandchildren, all of whom were very much loved.
The family would like to express its great thanks to Tina Del Cruz for her care, support and love for Mum; Tina truly became another daughter over the past few years.
The family would also like to thank the staff and physicians at Juravinski hospital for the excellent care they provided to Mum on several occasions over the past few years and to St. Elizabeth's Village where she resided for the last few months.
Visitations will be held at Turner Family Funeral Home, 53 Main St., Dundas, on Thursday, December 8 from 2pm – 4 pm and 7pm – 9pm. A funeral mass will be held at St. Augustine's Catholic Parish, 58 Sydenham St, Dundas on December 9 at 11:00a.m. followed by internment at St. Augustine's Cemetery, East St. S. Dundas.
In lieu of flowers, donations could be considered to the Hamilton Good Shepherd Centre.
The Redish family.