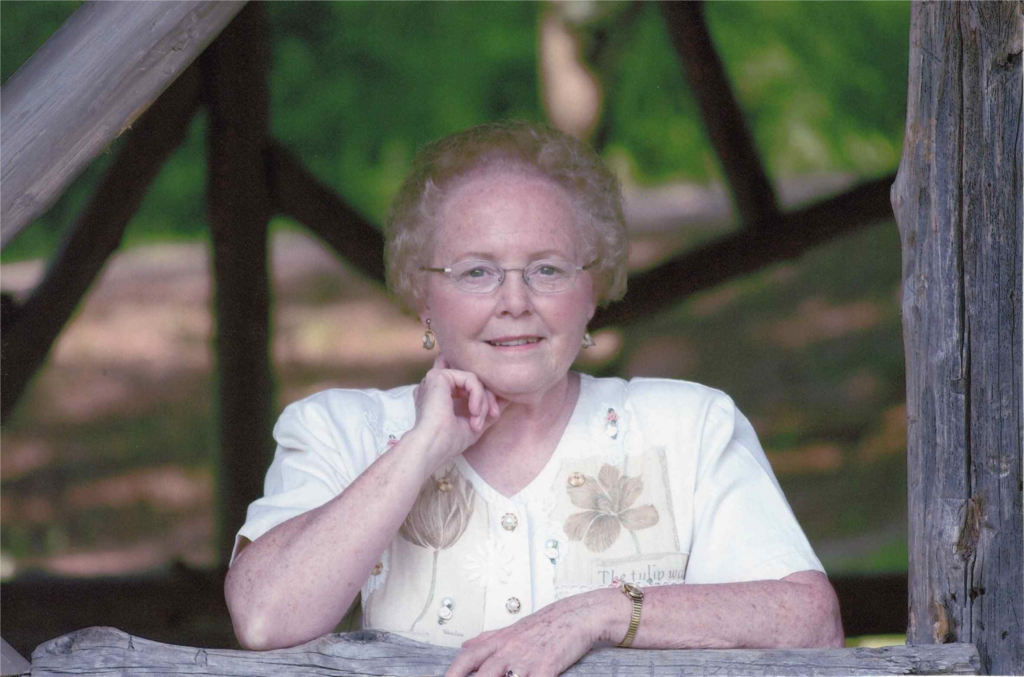 1927 – 2022
It saddens us greatly to report the death of Marion on Wednesday, August 17; her passing was as she had lived, courageous, gentle and quiet. She was born and raised in Galt and just last week said, "I started working at the knitting mill as soon as I graduated school – we all wanted to do our part for the War Effort." She moved to Hamilton in the early 1950's and after raising her family, returned to the work force, eventually becoming the head buyer for the Duthler's Textiles fabric chain. It was at Duthler's that she met and eventually married Mr. Don Paris (deceased).
They spent winters in Florida and eventually moved in to a private apartment area in the home of her daughter (Diane) and son-in-law (Ken). She loved waking up in the morning to the rural view, and to watching Diane tend to the: chickens, donkeys, goats, llamas and alpacas. Marion was extremely skilled with her hands; she stayed true to her roots by sewing, crocheting, knitting which were just some of her talents. She stayed independent almost to the end and was creative in solving her own problems – not wanting to "bother" anyone. Over the years our friends became her friends as they encountered her sweet, giving nature. With her passing we all realize that we are a little bit better for having known her. We are all grieving, but birds sing after a storm and eventually we shall too.
Marion was the oldest daughter to Thomas and Alice Woods, sister to Ethel (predeceased) and Coleen. She leaves behind her: daughter Diane, and son-in-law Ken (Griffin), sister Colleen (Riddell), and nieces Lisa Cox and Lorilee Riddell-Carpenter.
Special thank you to staff of the 7th floor Stroke Recovery Unit of the Hamilton General Hospital; the care and compassion shown Marion and the family could not have been better.
Heartfelt thanks must be given to: Jennifer Kruis, Krysta Rostron, Christine Green, and Cathy Chow who consistently attended to Marion's needs when restrictions were lifted.
A Celebration of Marion's Life will be held on Saturday, October 15th. Please note the Service will begin at 2:00 p.m. at Turner Family Funeral Home, 53 Main Street, Dundas. A time of fellowship will follow at the Griffin Home. In lieu of donations, please do one random act of kindness in Marion's memory.