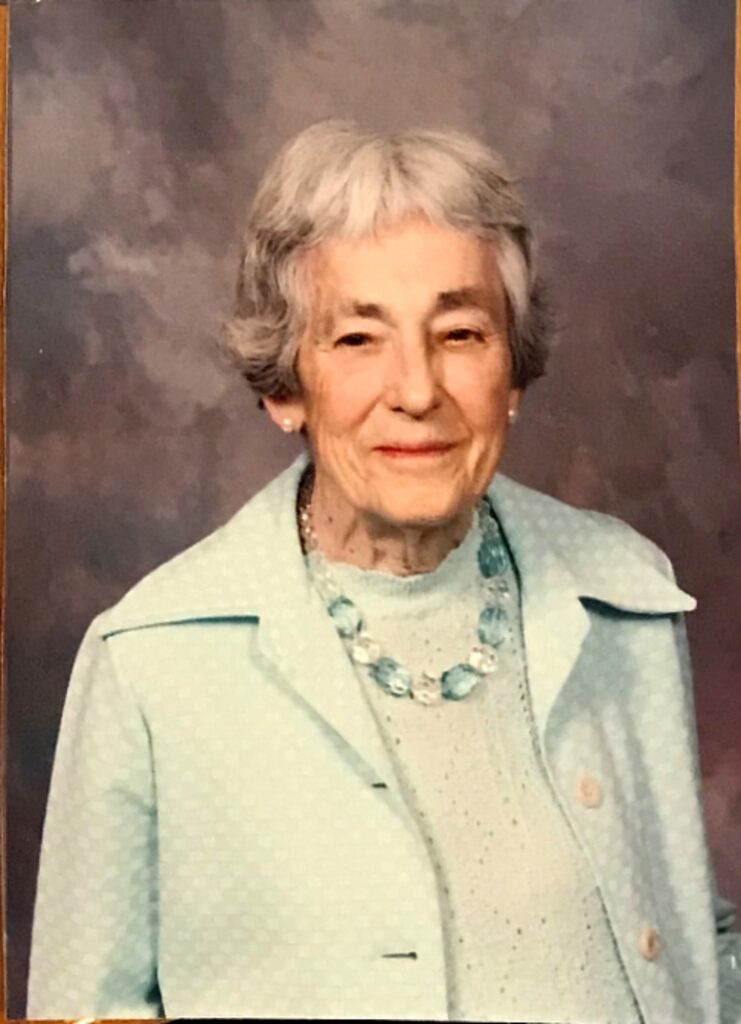 Passed away peacefully in her sleep on March 17th, 2022 in her 95th year. She will be lovingly
remembered by her son David and daughter-in-law Kim (Stratford), her son Simon (Toronto)
and her granddaughters Megan (Guelph) and Gillian (North Vancouver).

Averil was born in London, England in 1927. She was predeceased by her father and stepmother, William and Esme Morrison, her mother Annie Hamilton Smith and her brother William Ian Morrison.

Averil and her brother Ian were evacuated from wartime England in 1940 and resided safely
with the welcoming Carey family in Canada until 1945. She will be remembered fondly by her
foster sisters Carol, Jocelyn and Susan.

After the war Averil graduated from Edinburgh University. She married her beloved 'Dear Boy',
Ian Thompson, in 1956 and they enjoyed 58 years together before Ian's passing in 2015.
The family emigrated to Canada in 1968, settling in Dundas, Ontario. Both Averil and Ian
worked at nearby McMaster University for close to 23 years. At the time of her retirement in
1992 Averil held the position of Manager of Staffing in the Personnel Department.

Averil will be sorely missed by her family, friends, and her many acquaintances, especially those
connected with St. Mark's Church, McMaster University Retirees Association, the Probus Club
of Dundas and the residents of 2000 Creekside Drive, where she served on the Board of
Directors for 10 years.

Sincere thanks are given to Dr. Anna Emili and Dr. Mark Fischer for their compassionate care
over many years. Thanks also to Amica of Dundas for their safekeeping of Averil these past
few years.

Cremation has already taken place and a Celebration of Life will follow later this year. In lieu of
flowers, donations may be made to St. Mark's United Church, 1 Lynndale Dr., Dundas, L9H 3L4