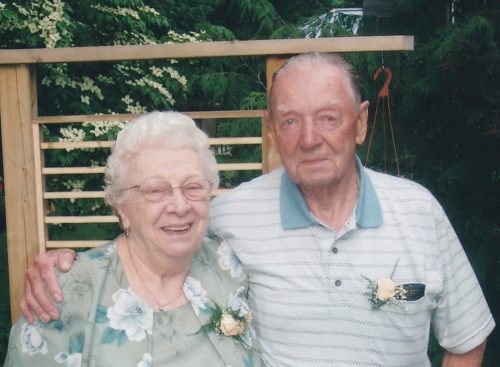 Mary passed away peacefully on Thursday, October 21, 2021 in her 99th year, at the Meadows Long Term Care Home in Ancaster, Ontario. Wife of the late John (Jack) Jukes (2005), she loved and missed him everyday. She will be dearly missed by her son, John (Megan), and her grandson, Alan (Michiyo Aoki). Also saddened are her extensive family and friends in Canada and Britain. She was predeceased by her brother Bernard Overton.
Mary was born in Wellington, Shropshire, UK, and lived a wonderful, full and happy life. She had many interests, from baking to sewing to sports, that she enjoyed while she was able.
The family would like to express special thanks to the staff of Ancaster Meadows, especially from the Panabaker wing, who were absolute gold for her and made her last challenging few years as enjoyable as possible.
There will be no visitation, and the service will be private for the immediate family. In lieu of flowers, please feel free to make a donation to the Royal Canadian Legion (Branch 36, Dundas).