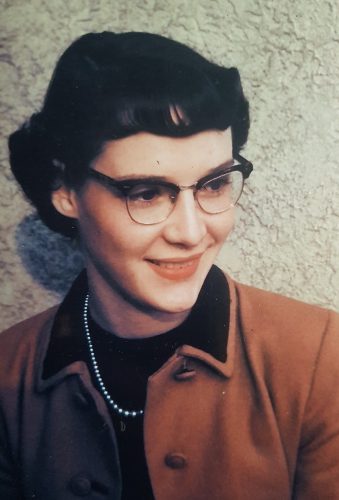 A kind loving soul who was helpful in any way. She passed away peacefully on August 23, 2021.
Predeceased by her parents Wilbur & Hazel, her sister Jean Stroud (Ross) plus John Tate and Lloyd Dafoe. Survived by her husband Ian Tollerton, children Julie (Gord) Hunt, Arnold (Christine), Mary (Bill) Teichgraber, Peter (Alison), 7 grandchildren and 4 great grandchildren. She will be sadly missed by her many nieces and nephews.
After retiring from Bell Canada, she was an avid volunteer at her Baptist church as well as Chedoke/McMaster Hospital and Meals on Wheels. She had a passion for art as a student at the Dundas Valley School of Art.
A special shout out and thank you to all the doctors, nurses, PSW and Social Workers who helped make her life more enjoyable.
Cremation has taken place. A Memorial Service to be held at the Dundas Baptist Church on Saturday August 28th for 11:00 am. Burial to follow at a later date. Donations to a charity of your choice.
To Register for the service: https://tithe.ly/event-registration/#/4208411
To view the Livestream: https://youtu.be/eOrgRRqWeXo