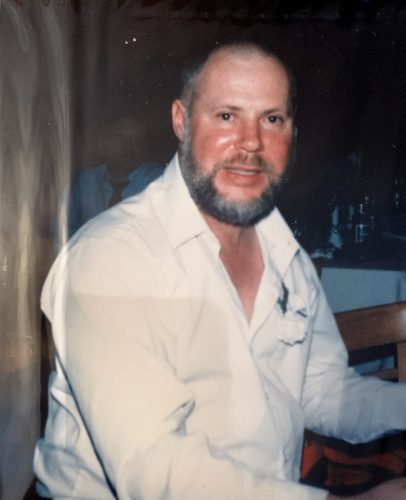 It is with immeasurable sadness that we announce the death of our beloved father and grandfather, Marvin Daw Sr., on Tuesday, April 13, 2021 at the age of 75. Marvin passed away peacefully, in the presence of family, on his own terms. He fought a valiant battle with cancer, and we find peace in knowing that he is now free of pain.
Marvin is survived by his four children- Jacqueline, Brad (Penny), Kim (Vince), and Marvin Jr. He will be lovingly remembered by his nine grandchildren- Courtney (Yashod), Katie (Steve), Talize (Robert), Marcie, Jessica (Brent), Brent (Olivia), Heather (Matthew), Kiara and Liam, as well as his seven great-grandchildren. He is also survived by several siblings- Terry (Chris), Bob (Wendy), Cheryl (Kevin), Rick, Lesa (Ron) and Angie (John), as well as his sister-in-law Mary Ann. Marvin was a much-loved uncle to many nieces and nephews.
Marvin was predeceased by his parents, Margaret and Kitchener Daw, as well as two of his brothers, Doug and Kenny. Margaret was born in Blue Bell, New Brunswick and Kitchener was born in Dundas. Knowing that Marvin is reunited with his parents and brothers helps make the pain of his loss a little more bearable for his family.
Known as Marv to those who knew and loved him, Marvin was a very unique individual. His goofy, mischievous personality will be remembered by all those who knew him. He loved a good party, old school country music and all things sports. Food was a way of life for him. Marvin spent his final night having a pizza party and watching a Leafs game with two of his granddaughters.
Born in London, Ontario, Marvin was a tradesman, with certifications in both crane operating and welding. He spent much of his career working as a crane operator in various scrapyards, as well as at Dofasco. As a welder, Marvin helped construct the Calgary Saddledome. No matter where he worked, he was a beloved member of the staff. He spent several years helping coach hockey and was a devoted Leafs fan.
Visitation will be at Turner Family Funeral Home in Dundas on Sunday, April 18 from 12 until 1 p.m. Funeral will follow immediately after. Due to covid restrictions, funeral will be for immediate family members only. Please register for visitation through the link found on the funeral home website. In lieu of flowers, donations to Canadian Tire JumpStart Foundation would be greatly appreciated.
We cannot put into words how much we will miss our father and grandfather, as there are no words in the English language to describe our loss. We will never forget how lucky we were to have him in our lives.
Yuk-a-ma-ki
To Register for the Visitation: https://signup.com/go/TkiVOaH
Marvin's Memorial Video: https://photos.app.goo.gl/sDn8GwLtNiiL5uWE7