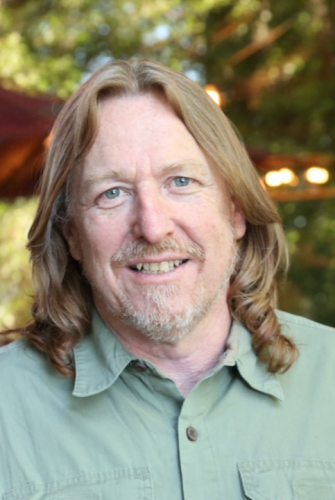 It is with great sadness that we announce the sudden and unexpected passing of Charles (Charlie) Goulet, from injuries sustained in a vehicle accident on March 26th, 2021, at the age of 56.  Charles leaves behind his wife of 27 years Heather Coe Goulet and their children Holly (Ryan) and Gregory.  He was the son of Cécile (Miron) Goulet and the late Claude Goulet of Verner, Ontario.  He is survived by his mother-in-law Sheila and brother-in-law James (Sandra). Charles also leaves behind grandchildren Kayla, Douglas Jr and Michael, great grandchildren Dawson and Eleighna, nephews Russ (Tanya), Rob (Nadia) and 2 great nephews Lane and Dalton. He is also survived by his brothers, Yves (Carole), Daniel (Jeanne), André (Sylvie) and sister Marie-Paule (Craig).  Charles is also survived by 5 nephews,  André-Michel (Tish), Steven (Alyssa), Philippe (Valérie), Daniel (Meagan),  Stéphane (Alanna) and one niece, Renée-Claude (Scott).  He leaves behind great nephews and great nieces, Amélie, Danik, Caiden, Maëlle and Zackaël and many cousins, aunts, uncles and many close friends from Verner and Brantford. A Celebration of Life will take place in Verner, at a later date.  In lieu of flowers, donations to Alzheimer Society and Canadian Cancer Society, Brantford S.P.C.A. and Simcoe District Humane Society are appreciated. 
 C' est avec grande tristesse que nous annonçons le décès accidentel de Charles (Charlie) Goulet, survenu le 26 mars 2021, à  l' âge de 56 ans.  Il laisse dans le deuil son épouse Heather Coe Goulet  et leurs enfants Holly (Ryan) et Gregory après 27 ans. Il était le fils de Cécile (Miron) Goulet et de Claude Goulet, décédé en 2008. Outre sa conjointe, il laisse dans le deuil sa belle-mère Sheila et son beau-frère James (Sandra).   Il laisse aussi des petits-enfants: Kayla, Douglas Jr, Michael, ainsi que des arrières- petits-enfants , Dawson et  Eleighna, deux neveux: Russ (Tanya) et Rob (Nadia) et deux petits-neveux: Lane  et Dalton.  Il laisse également dans le deuil, ses frères : Yves (Carole), Daniel (Jeanne), André (Sylvie) et sa soeur Marie-Paule (Craig).  Charles laisse dans le deuil 5 neveux: André-Michel (Tish), Steven (Alyssa), Philippe (Valérie), Daniel (Meagan), Stéphane (Alanna) et une nièce, Renée-Claude (Scott).  Il laisse également dans le deuil  4 petits-neveux et 2 petites-nièces (Amélie, Danik, Caiden, Maëlle et Zackaël) ainsi que plusieurs cousins, cousines, oncles, tantes et de nombreux précieux amis de Verner et de Brantford. 
Une cérémonie de vie sera célébrée à Verner à une date ultérieure. Au lieu des fleurs, des dons à la Société du cancer ainsi que la Société Alzheimers, Brantford S.P.C.A et la Simcoe District Humane Society seront appréciés.
   Charles Goulet
There are many things that will be remembered about Charles, but what we will never forget is his unifying personality, his sense of humor, his zest for life and his willingness to help anyone in need. Charles was an exceptionally dedicated, loved-all family man who touched so many hearts with his kindness and sense of humor. It was impossible not to love Charles, Charlie by his nickname.
Raised in Verner, Ontario, Charles was passionate about motorcycles. From an early age he already had a reputation for being ingenious and skilled in mechanics. He spent countless hours in the shed at the family home with many friends living out his passion for mechanics. He must be responsible for inventing the term "shedding". One day, he had the brilliant idea of ​​transforming the Ski-doo Élan family snowmobile, making a prototype, by installing an engine from one of his motorcycles, a Kawasaki 400cc. Needless to say, he was alone in his class in the snowmobile race at the Verner Winter Carnival. His love for nature was surely inspired by his summers spent at the chalet with the Goulet family at Lac Caché in Verner. Despite the fact that he spent the majority of his adult life in an English-speaking environment near Brantford, he always retained pride in his culture, his language and his French-speaking traditions.
The youngest of a family of five, Charles had many talents and qualities, and he was a source of inspiration to everyone. He was a man who valued nature, the arts, the motorcycle life, friends, family and traditions and he was always fascinated by the things around him. He was also a BBQ lover (with a cast iron pan of course) and loved to cook. He had the gift of making a work of art with an object that would seem trivial and insignificant to us. He had a large collection of bombards and could strum the guitar as well. Charles could recognize the value in antiques and give them new life.
Being an amazing handyman, he could repair or maintain almost anything within his reach. His 1978 Harley-Davidson, his BMW motorcycle, his old Triumphs, are just a few of the motorcycles that have occupied his favorite pastime. His garage is almost a museum crowded with motorcycle parts and various pieces of machinery. Very young, he had decided to go on an excursion to Sturgis in South Dakota alone (and without cell phone of course) with his 1966 Triumph customized, with long forks and without rear suspension, and a rigid frame for the annual motorcycle rally. Distance got the better of his bike and he had to rebuild the engine himself, borrowing the tools and even the hospitality of a Harley-Davidson garage en route. We remember his visit to Mount Rushmore in South Dakota through his photos.
True to his job, Charles was much more than a machinist as an employee. He was a leader, and responsible and skillful man.
Heaven really got lucky. It now has your presence.
Charles, you leave an immense void in our lives but what beautiful memories we keep!
Il y a beaucoup de choses dont on se souviendra de Charles mais ce que nous n'oublierons jamais c' est sa personnalité rassembleur, son sens de l'humour, sa joie de vivre et sa disponibilité à aider quiconque dans le besoin. Charles était un homme de famille exceptionnellement dévoué, aimé de tous, qui a touché tellement de coeurs par sa bonté et son attitude joviale. C' était impossible de ne pas aimer Charles; Charlie de son surnom.
Élevé à Verner en Ontario, Charles avait la passion des motos. Dès son jeune âge, il avait déjà la réputation d'être ingénieux et doué pour la mécanique. Il a passé d'innombrables heures dans la «shed » à la maison familiale avec de nombreux amis à vivre sa passion pour la mécanique. Il doit être responsable de l'invention du terme «shedder ». Il a eu la brillante idée de transformer la motoneige familiale Ski-doo Élan, en façonnant un prototype en y installant un moteur d'une de ses motos, soit une Kawasaki 400cc. Inutile de dire qu'il était seul dans sa catégorie dans la course de motoneige au carnaval d'hiver de Verner. Son amour pour la nature a sûrement été inspiré par ses étés passées au chalet familial au Lac Caché à Verner. Malgré le fait qu'il aie passé la majorité de sa vie adulte dans un milieu anglophone près de Brantford, il a toujours gardé fidèlement sa culture, sa langue et ses traditions francophones. Cadet d'une famille de cinq enfants, Charles avait beaucoup de talents, de qualités, et il était une source d'inspiration pour tous. Il était un homme qui appréciait la nature, les arts, la vie de moto, les amis, la famille et les traditions, il était toujours fasciné par les choses qui l'entouraient. C'était un fervent du BBQ( mais son steak et hamburger dans une marmite en fonte bien entendu) et il adorait également cuisiner. Il avait le don de faire une oeuvre d'art avec un objet qui nous semblerait anodin et insignifiant. Il possédait une collection imposante de bombardes et pouvait aussi gratter la guitare. Charles pouvait reconnaître la valeur dans les antiquités et leur donnait une nouvelle vie.
Très habile, il pouvait réparer ou entretenir presque tout à sa portée avec beaucoup de patience. Sa Harley Davidson 1978, sa moto BMW, sa vieille Triumph , ne sont que quelques-unes des motos qui ont occupées son passe-temps préféré. Son garage est presque un musée bondé de pièces de motos et de pièces variées de machinerie diverses. Très jeune, il avait décidé de partir pour une excursion à Sturgis en Dakota du Sud seul ( et sans cellulaire évidemment) avec sa Triumph 1966 personnalisée, à grande fourche et sans suspension arrière, pour le ralliement annuel de moto. La distance a pris le dessus avec sa moto et il a dû lui-même rebâtir le moteur en empruntant les outils et même l'hospitalité d'un garage Harley-Davidson en route. On se souvient de ses photos en visite au Mont Rushmore en Dakota du Sud.
Fidèle à son travail, Charles était beaucoup plus qu'un machiniste comme employé. Il était un leader, un homme responsable et habile.
Le paradis a eu un coup de chance, il vient d'hériter de toi.
Tu laisses un vide immense dans nos vies mais que de beaux souvenirs nous gardons!