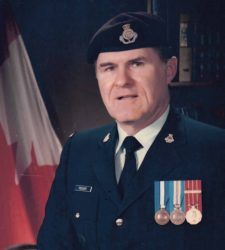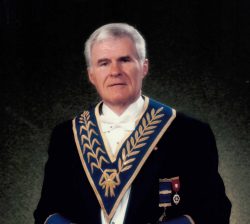 October 10, 1934 – July 31, 2020
With great sadness we announce the passing of Peter on 31 July, 2020 due to complications from dementia. Left to mourn are his wife Michele (nee Fleming), sisters Mary (Jake) Warkentin, Martha (Syd) Traikowsky, and brother John (Marilyn). Also all of Michele's sisters and brothers and their spouses who loved Peter dearly, many nieces and nephews and especially nephew Ryan VanSickle who with his Uncle Peter enjoyed the odd G&T on the balcony. Predeceased by first wife Jean (Miller), daughter Janice, brother Jacob (Susan), sister Aganetha Andrews (John). Peter had a great life doing what he loved. A career military man (1958 – 1990) serving first with the Provost Corp. One day after crawling on a tank he decided he would rather do that so remustered to the Armour Corp. serving with various regiments in Canada, Germany and UN tours in Cyprus and the Middle East. Peter retired as a member of the 8th Canadian Hussars. Peter made many great friends in the military which he maintained to this day. Peter was an active man who played golf and curled for many years and was an avid hunter and fisherman. His go to in the fall every year was hunting with the Indian River Hunt Club gang. Peter's best time was our move to "The Pennerosa" a 100 acre piece of heaven we moved to on our posting to Trenton in 1988. He thrived there planting a big garden, making the best wine for miles around, cutting wood, grass and ploughing snow. Making the sweet, sticky taste of spring in maple syrup was another one of Peter's talents. He loved going across the road in the morning to Trillium Ridge Sugar Bush and cooking sap. Another passion at this time was raising champion beagles. Trips to Hare and Fox trials were plenty and more great friendships were forged. Peter's years lived on Maple Sugar Road were his best times and so many friends there still. Peter's other great passion was being a Mason. He was Master of Deseronto Lodge and District Deputy Grand Master of Prince Edward County 1996-97. Peter went through Scottish and York Rite rituals to become a Master Mason. Once that was accomplished the next step was to become a Shriner which he did in 1992 and enjoying the friends and fundraising there became club president in 2008 and past Commander Legion of Honour for Rameses 2008. It is hard to sum up the great man Peter was in this small space. He will be missed so much. We send him to the "Great Architecture of the Universe" with much love and hugs. See you there Your "Babe". Wish to thank emerg staff and Mary Grace Wing 4th Floor for the wonderful care they gave to Peter.  Donations to Shriner Children's Hospital, Montreal, Alzherimer Society, Hamilton/Burlington SPCA or St. Joseph's Hospital would be appreciated by family. Service for Peter will be held at Turner Family Funeral Home, 53 Main Street, Dundas on August 7 at 11:00 a.m. If you wish to attend please RSVP at https://signup.com/go/KcMkYON. All attendees must follow the directives stated on https://thebao.ca/registrars-directive-stage-3-gathering-limits-food-beverages/.
Those who are unable to attend can watch Peter's Service via livestream at: https://event.forgetmenotceremonies.com/ceremony?c=cdd921bc-1c63-41d1-963b-c6a3eeceb700.