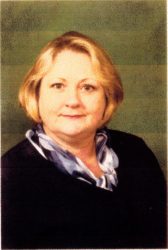 June 25, 1951 – August 26, 2017
On August 26th, 2017, suddenly and with peace, passed away in her 67th year. Susan is survived by her loving family; Husband Donald Miller, 6 children Brenda, Kimberley (Scott), Jodi, Scott (Sarah), Jill (Chris), Donnie (Lori), and 14 grandchildren Joshua, River, Nash, Steven, Ryley, Jade, Owen, Mikayla, Sianna, Danielle, Samantha, Harrison, Hayden, and Gabriel. Survived by her loving sister, Sharon (Lowell) Cooper, niece Heather and nephew Scott. Predeceased by Freda Dukes, Bob Dukes, Debbie Dukes.
Remember
Happiness keeps you sweet, trials keep you strong, sorrows keep you human, failures keep you humble, success keeps you glowing, but only God keeps you going.
A celebration of life will take place on September 23rd, from 1 – 4 p.m., at the Family Church of Heritage Green, 360 Isaac Brock Dr., Stoney Creek. In Susan's memory, donations of children's toys and/or clothing will be accepted for a local charity. A private inurnment will be held.