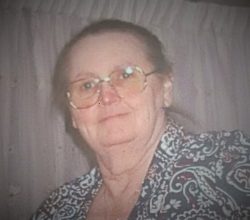 March 10, 1938 – June 27, 2017
KINGDON, Beatrice Mary (nee Hill) (March 10, 1938 – June 27, 2017)
It was mom's daily ritual to read the obituaries. She would say, "checking to see if I'm there". Well mom, sadly, today your name appears, but you are not here to see it. Mom, peacefully passed away at home, surrounded by her children. Predeceased by parents Harry and Lulu (Almas) Hill, loving husband, Richard (Dick) Kingdon. Lovingly remembered by children, Patti, Luann (Mark) Reynolds, Ken, Elise (Dan) Gallant; grandchildren, Christine, Rick (Tennika), and Sean (Dana) Brindle, Wesley (Hannah), Elyse, Evan and Becca Reynolds, Michael (Dannielle) and Jason Gallant and great-grandchildren Tatjana, Chase, Sapphire, Ciara, Landon, Taya, Kayel, Jasmine, Tieren, Jaxon and Abram. Mom was a life-long resident of Dundas. Predeceased by sister Margaret (George) Gilbertson, Harry (Pat) Hill, and Bruce Hill, brother-in-laws Ken Vincent and David Kingdon. Survived by in-laws Marilyn Hill, John and Teresa Kingdon, Ann Vincent, Doris Kingdon and Bob and Geneva Kingdon. Genealogy ("bone digging") was her passion and she has left a legacy to us and her surviving nieces and nephews. She always had many interesting stories to tell. A small service will be held at Turner Family Funeral Home Ltd, Dundas, on Friday, June 30th, with visitation at 10:30 am, followed by funeral and burial at 11:00 am. A Celebration of Life will be held at a later date in July. Donations to the Canadian Cancer Society or to the Ontario Genealogical Society would be greatly appreciated by the family.