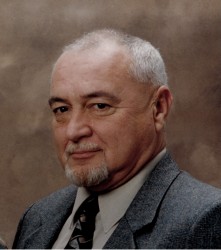 March 22, 1949 – January 23, 2016
Miro lost his battle to the universal forces that enlisted him on January 23, 2016.  Terribly missed by wife and best friend, Jo-Anne Kershaw; beloved dog, Ellie; and by all who have a story to tell about their memorable and funny encounters with him. He fought long and hard and made sure that all who met him during these past few months would remember his fight. He was hugely loved by most, misunderstood by a few, and miserably let down by the medical profession. Charming, witty and uniquely intelligent, he was also enigmatic and sometimes reclusive, troubled by the dark memories that are often the plight of good police men and women.  Over the course of a storied and colourful career with the Toronto Police Service, he helped put away some high profile criminals and put integrity first in all his dealings with the public.  An accomplished pianist, he was also a lover of orchids and birds, butterflies and women. Predeceased by parents, Mary and Miro, and brother, Zdenek.  Survived by brothers Milan and Jaro.  In lieu of flowers or donations, Miro would ask that you offer a biscuit to a stranger's dog, give cold water to the garbage man on a hot summer day, kibitz with the checkout girl, and throw some milkweed seed into the wind.
The universe needs you, Miro. You can't do better than that.  Je t'adore.
Celebration of life will be held on Friday, January 29, at 11 a.m. at Turner Family Funeral Home, 53 Main St., Dundas, Ontario.