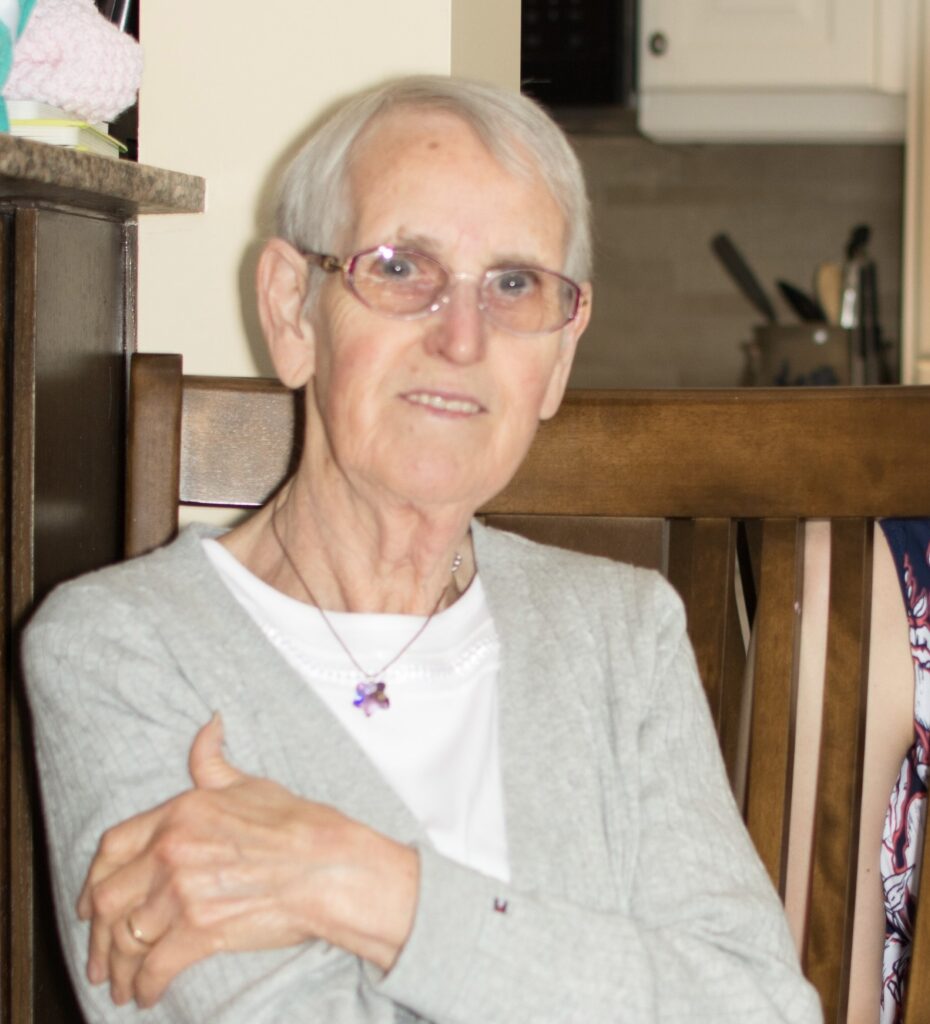 September 1, 1937 – July 28, 2023
Loving wife of the late Barry Charles James Bishop and dearly loved mother of Suzanne Eby (Ron), Chris Bishop (Darlene), Vicki Snider (Stan), grandmother to Cathryn (Matt), Josh, Jake, and Charlene, great Grandma to Grace, Gwendolyn, Adeline and Charles.
Predeceased by her parents Edmund and Georgina, and brothers Roy and Bernard.
Cora had a strong faith and was active in her local Church (Bloem Avenue United Brethren in Christ, now New Hope) in Toronto for decades, playing the piano, acting as assistant treasurer, as well as being very involved in supporting missions. She was never one to seek the spotlight but still managed to contribute behind the scenes.
Cora and Barry, moved to Dundas in 2003, where they were active members at Philpott Memorial Church.
Cora's love of family was very strong and she had a deep love for her children, grandchildren, and great grandchildren. She will be dearly missed. The family takes comfort in knowing that she is now rejoicing in heaven with her Saviour and the loved ones awaiting her there.
Visitation
Turner Family Funeral Home
53 Main Street, Dundas
Monday July 31st, 2023, 6:00 p.m. – 8:00 p.m.
Tuesday August 1st, 2023, 10:00 a.m. – 11:00 a.m.
Service
Turner Family Funeral Home
53 Main Street, Dundas
Tuesday August 1st, 2023, 11:00 a.m.