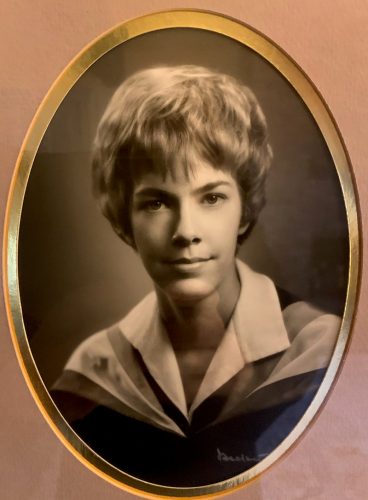 Dog lover, avid reader, world traveller, and accomplished public servant, Sheila died suddenly in Hamilton on December 6th, 2021, in her 76th year. Sheila is survived by nieces Emily (Todd) and Sarah, nephew Jonathan (Karen), her six great nieces and nephews, her many cousins and loyal friends as well as her beloved English Cocker Spaniel Dancer.
Born and raised in Hamilton, Ontario, Sheila was a long-time resident of Ottawa during her career in the public service and in retirement returned to her birthplace of Hamilton (Dundas).
Sheila completed an Honours BA in Political Science at McMaster University in 1967. She went on to graduate studies at the University of Ibadan in Nigeria.
After returning to Canada from Nigeria in 1969 Sheila began her career in public service with the World University Service of Canada and from there went on to work at the newly formed NGO Division of the Canadian International Development Agency. At CIDA she developed lifelong friendships with many of her colleagues. Sheila continued in increasingly senior roles in the Government of Canada and in 1987 was appointed Assistant Deputy Minister at the Department of National Revenue. Following this she was appointed the Commissioner of Patents. As Sheila began contemplating retirement, she was looking for one last career challenge and went to Geneva to work for the World Intellectual Properties Organization and in 1997 was elected as Chair of the General Assembly of WIPO. She was the first Canadian and first woman to occupy this influential post.
In retirement Sheila continued her lifelong education and returned to McMaster to take courses in literature. Sheila also travelled to many countries including Brazil, France, Uzbekistan, and Iran. She also took the opportunity to visit and host her many relatives and friends.
A private graveside service will be held for the family.
Donations can be made to:
Lynwood Hall Children's Foundation (https://www.lynwoodcharlton.ca/)
Caring Society (https://fncaringsociety.com)
World University Service Canada (https://wusc.ca/)