June 25, 1937 – August 9, 2014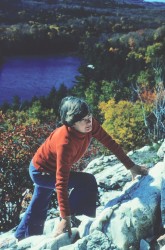 I look to the mountains;
where will my help come from?
My help will come from the Lord,
who made heaven and earth.
The Lord will protect you from all danger;
he will keep you safe
Psalm 121 vs 1,2,7.
FEUNEKES, Feikje (Fay)
On Saturday, August 9th at 2:15 pm, Feikje breathed her last breath as the spirit returned to the One who gave it and allowed her to enter into eternity. Her bodily remains will be cremated and a celebration of her life will take place on Saturday, September 20th 2014 at 2 p.m. at Knox Presbyterian Church in Dundas. Wim is grateful to have shared life with her for over 60 years, married for 58 of those years.  The family would appreciate donations to Lifewater Canada in lieu of flowers.