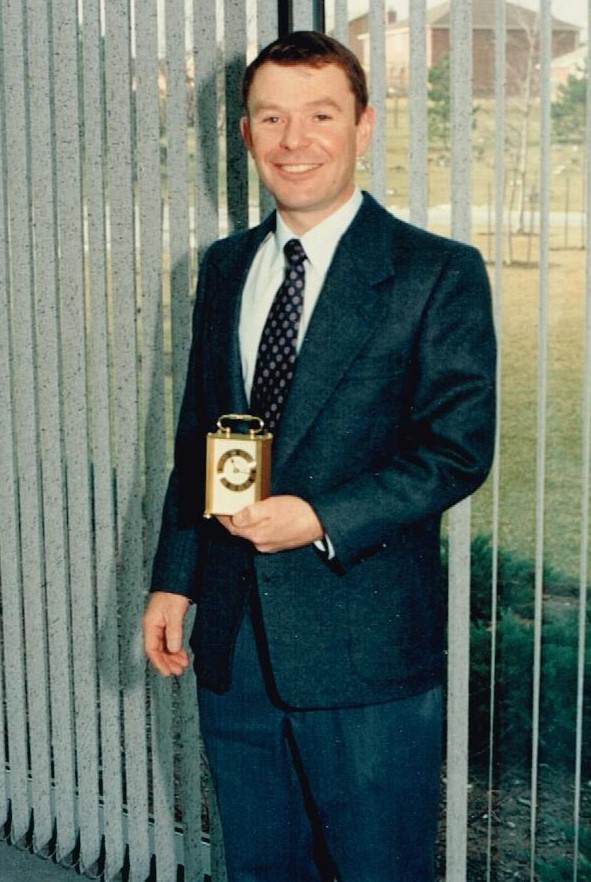 Surrounded by his family, Hugh Henry Sprague passed away peacefully at the age of 75 on August 11, 2023 after a brief illness with pancreatic cancer.
Hugh was born on October 3, 1947 to Henry and Harriett (nee Hilton) Sprague in Hamilton. Hugh grew up in Hamilton, spending summers with his family and friends in Muskoka. He graduated from Westdale High School in 1966, and then went on to study Mechanical Engineering at McMaster University. During his studies, he met his wife and best friend, Leslie (nee Gunby), who he married on July 25, 1970.
After graduating with a degree in Mechanical Engineering in 1970, Hugh began his career as a professional engineer at Stelco Inc. Hugh and his family lived in Flamborough for multiple years and then in Dundas. Hugh retired from Stelco Inc in 2003 and enjoyed spending winters at Snead Island in Florida and summers at the family cottage in Muskoka and later Parry Sound. Hugh was an extremely gifted engineer, mechanic, mathematician, carpenter, and dancer. He was always working on multiple projects, and he could answer any questions.
Hugh is missed greatly by his wife Leslie, daughter Sheila, son Tim (Heather), granddaughters Michaela and Carly, brothers Stephen (Joanne) and Harry (Odalys), and many family members and friends. Hugh was a loving husband, father, and grandfather. Throughout his life Hugh left a positive and meaningful mark on many individuals.
The family would like to thank Dr. Taniguchi and the health care professionals (3 West) at St. Peters' Hospital for the exceptional care they provided to Hugh, and the support they provided to his family, during his 5-week stay.
A Celebration of Life will be held at 29 Spruceside Avenue (Hamilton) on Wednesday August 30th from 1:30pm to 4:30pm. The family requests donations be made to Sail Parry Sound at https://square.link/u/VfrSahDO in memory of Hugh.