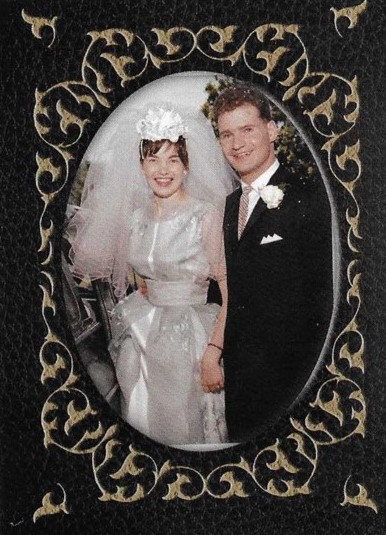 After a long and courageous battle with MS, Jennifer passed away peacefully at St Joseph's Villa, supported and loved by her husband of 60 years Adolf and daughters Diane Schuldt-Zundel (Hans) and Sue Hewick (Allan). Predeceased by sisters Valerie Green and Shelagh Dixon.
Jennifer's life story began in Solihull England, where she lived through the war, attended an all-female school, and developed a love of all animals but especially ponies and horses. Her love story began in 1961 when she flew to Canada to visit her sister and met Adolf at a community dance wearing the infamous red dress that caught his eye. They were married June 15, 1963 at Christ Church in Flamborough, and settled in Ancaster to raise their family. Jennifer learned of her illness early on in life, but bore this burden with incredible grace, always choosing to be grateful for her abilities. She dedicated her life to her family, spending endless hours at swim meets and horse competitions, travelled extensively with her family to England, Germany, and other places abroad, and enjoyed the community spirit of Ryerson United Church and its members. Jennifer also enjoyed spending time in recent years with her grandchildren Autumn, Finola, Abby, Nick and Emma. Her smile and gentle humour will be greatly missed.
Cremation has taken place. Celebration of life to follow at a later date.