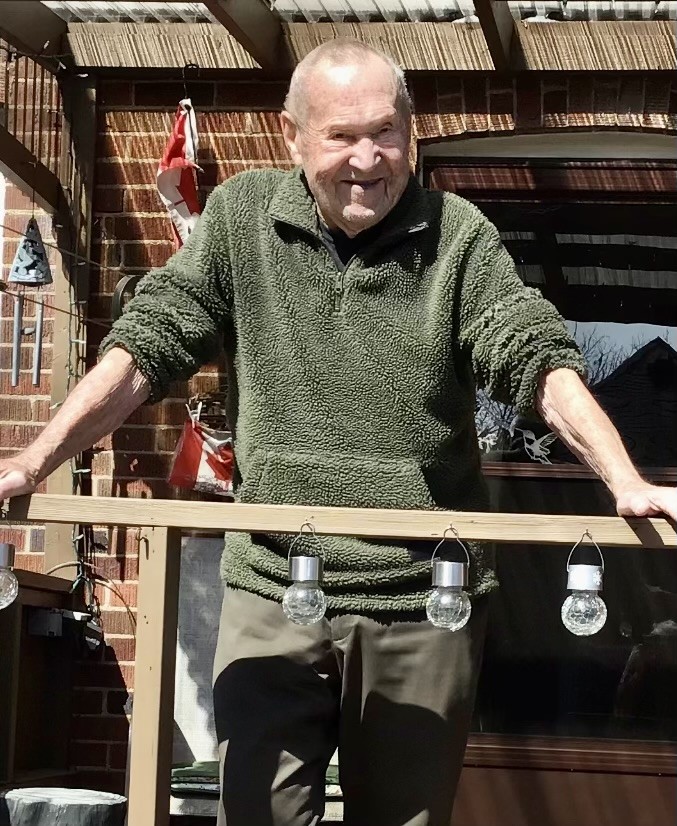 With sadness in our hearts, we are announcing that our dear Husband, Brother, Dad, Opa, Uncle and friend Ernst (Ernie) Schmidt has passed peacefully at home in his 88th year.

Ernie lived a long and happy life full of simple pleasures: spending time with family and friends, walking around his north Westdale neighbourhood and talking with everyone, plus years of joy and great memories at the cottage on Lake Manitouwabing.

He was as gentle a soul as most of us have ever known, and had a warm and cheerful sense of humour. He was always willing to help where needed.

Ernie was born May 12, 1936 in Kostopol, Poland to Emil Schmidt and Lidia Jachalke. He was raised in Strausberg, Germany. Ernie and his family emigrated to Canada in 1951. They settled in Winnipeg, where Ernie met the love of his life, Mary Schellenberg.

Ernie and Mary ventured east and settled in Hamilton in 1966. They soon welcomed two sons: Erich (Kim) and Robert (Veronic).

Ernie's professional life started in Germany as a young machinist apprentice. He was a machinist and bus driver in Winnipeg and spent 32 happy years as a turbine operator at Westinghouse in Hamilton.

Ernie is predeceased by parents Emil and Lidia, and sister Alwine. He leaves behind his loving wife of 57 years, Mary, brother Wally (Ursula), sons Erich (Kim) and Robert (Veronic) and grandchildren Ailsa, Ash and Matthew.

He loved his friends. Dave Winter and Leo Taron were treasured friends and travel companions from Winnipeg. In Hamilton he and Mary made many good friends. There was also the treasured cottage family.

There were of course extended family, including the whole Wyllie, Brunt and Childs clan in the Hamilton area. They were always welcome in Ernie and Mary's home, and were welcomed in return. Then there was his Manitoba family, including Betty (Heinz), Harry (Diane) and the late Maggie (Ron), plus a nearly endless array of nieces and nephews and their families. He loved us all, in his kind and unassuming way.

In his final weeks, Ernie received invaluable care from support workers Melissa and Kelly, plus Drs. Marwood and Henry.

Jetzt ist es Zeit für dich, dich auszuruhen. Wir lieben dich so sehr.

Cremation has taken place. Ernie's life will be celebrated on Wednesday, June 28 at Turner Family Funeral Home: 53 Main St., Dundas, Ont. Visitation is at 1:00pm followed by a funeral service at 2:00pm and reception afterwards, next door at the Cattel Centre.
In lieu of flowers, please donate to the charity of your choice.
To view the livestream: https://event.forgetmenotceremonies.com/ceremony?c=db04cef7-6dbb-46cc-ba36-def41e7cccfb