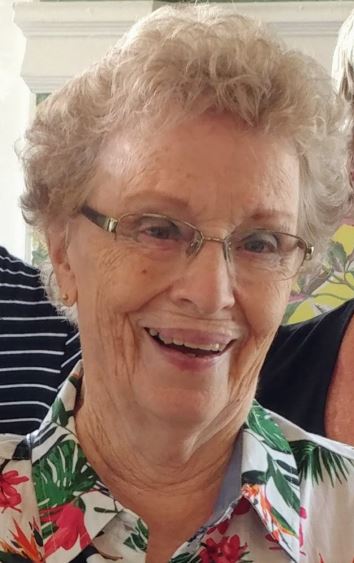 May 6, 1931 – October 30, 2022
Our Matriarch has passed. Joan Howard was born in Hamilton to Mae and Jim Wagstaffe, older sister to Jim, Doug, Paul and Mike. She quickly came to know deep pride in her family's legacy, the Wagstaffe Jams Factory at the corner of Gage Avenue and Maplewood.
She married Norm Howard, always supportive of his years attaining degrees in education, from Normal School to ultimately obtaining his Masters, this through evening and summer courses. A life long learner, Mum became a highly accomplished seamstress and homemaker. A wonderful cook. She hosted beautiful receptions for Dad's teaching staffs. A gardener, alongside Dad.
And she was our Mum. Carolyn Westoby (Gord, deceased), Craig Howard (Joanne), Beth Genovese (John), and Barb Warner (Dean) became the family. Each grew to be a good person. Grandchildren arrived. Kevin (Caroline) and Jenny (Dave); Julia (Kayla) and Cory; Phil and Tyler. And Great Grandchildren! Brayden, Aaron, Zachary and Anna. For them, Mum was G.G. They delighted in her caramel corn, brownies and Belgium cookies.
Mum was a dedicated community volunteer, most notably at Wentworth Lodge and in the MUMC Pharmacy, Infectious Diseases and Tropical Medicine Clinic and Travel Medicine Clinic. She delivered Meals-on-Wheels to Dundas residents when in her eighties.
Mum was very proud of her 91 years. And that the colour of her red hair was all her own! She lived well informed and independently in her beautiful condominium. The family communicator, she assured that we knew what was happening in each home. Illness sent her to hospital in September. She passed on October 30, 2022, at Amica, Dundas. At her request, there will be no visitation or service. We wish you peace, Mum.
Donations to the Juvenile Diabetes Research Foundation or the Heart & Stroke Foundation in Mum's memory would be deeply appreciated by the family.