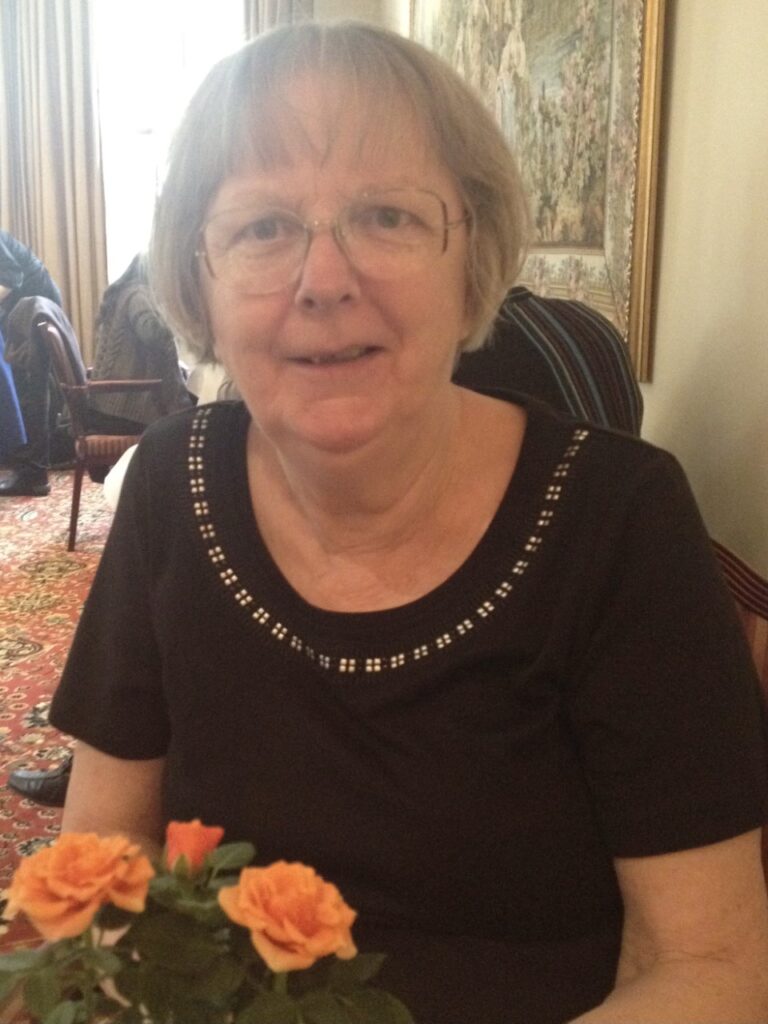 September 8 1941 – August 1 2022
Eileen Levasseur passed away with her family at her side in Hamilton, Ontario at the age of 80, after a protracted illness which she faced with courage, grit, and her signature blend of pragmatism and wry humour.
Her memory will continue to be a blessing to her daughter Treasa, her son-in-law Geoffrey, and her granddaughter Emma (Jacob), as well as her sisters Brigid (Billy), Mary (Joe) and Nuala, and her extended family and cherished friends around the world.
Eileen dreamt often over the last year of reuniting with family who preceded her into the great mystery: her husband of 45 years, Léon, her beloved son Kelly, and her brothers James, Denis, Eamon, Joseph and Liam, dear Biddy, and her parents. The week before she died, she described 'her' corner of Heaven as a place of 'merriment and music, where not even God wags a finger at you', and was looking forward to the fun to be had. She wanted you to know you're all invited and there's plenty of room for you there.
Eileen was born in Nenagh, Tipperary, Ireland, and worked as a bank teller before she emigrated to Canada in 1968 on a great adventure. Married in 1970 in Winnipeg, she was actively involved in the Irish Association before moving to North Bay in 1981. There she led the children's choir at Holy Name, and found her calling working with the Gateway Theatre Guild and the Nipissing Stage Company. She was a devoted caregiver to her husband in his last years, and subsequently moved to Dundas to be closer to her daughter.
Eileen was, over the years, an avid knitter, a sports-watching enthusiast (especially 'the' curling), a card shark, a quick wit, a mystery novel aficionado, a champion for the underdog, a steadfast friend and a self-professed terrible cook. To be loved by Eileen was to be relentlessly teased, but as sharp as she could be, she was equally tender, ready with a listening ear and a warm word. Her favourite piece of advice was 'This above all, to thine own self be true'.
A funeral Mass will be held at 11am on September 8th 2022, at St Peter the Apostle Roman Catholic Church, 299 Airport Road, North Bay, Ontario. In lieu of flowers, donations can be made to the Canadian Mental Health Association. The family wishes to send a thank you to the staff of the palliative ward at St Peter's Hospital for their tender and respectful care.