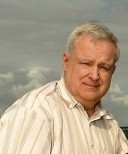 Nairn Melbourne McQueen passed away peacefully, surrounded by family and friends, on July 29, 2022 at the age of 72 in Burlington, Ontario. Predeceased by his beloved wife, Cheryl, of 46 years, he was a proud father to Mark (Jodi), David (Andrea), and loving Poppa/Grandpa to Matthew, Evan, Ethan, and Blake. He will be sorely missed, and was taken from us far too early.
He grew up in Dundas, Ontario and attended both Royal Military College at Kingston and McMaster University, graduating with a Bachelor of Engineering (Chemical) degree and later earning his coveted P.Eng designation. Nairn's career spanned 40 years in major capital projects in Canada, USA, Japan, India and the middle east. From a young engineer at Dofasco Inc. in Hamilton to Canada Packers in Toronto, in Saskatchewan with Prince Albert Pulp Company, to progressive executive roles with Cambrian Engineering (Agra Monenco) and Ontario Hydro Services Company, his love for the profession was evident every day. His proudest moment as an engineer was presenting his son, Mark, with an iron ring upon graduation from Queen's University in Chemical Engineering.
Retiring as the Senior Vice President, Engineering and Construction at Hydro One, where he made many life-long friends. These friendships were evident in his final days with many colleagues taking time to travel long distances to say their final goodbye and recalling stories with laughter and tears.
Nairn was a proud member of the Association of Professional Engineers of Ontario and Saskatchewan, a Past President of the Association of Professional Engineers, Geologists and Geophysicists of Saskatchewan, Past Director of the Canadian Council of Engineers, Director of the Electrical Power Systems Contractors Association, and a fellow of both Engineers Canada (FEC) and the Canadian Academy of Engineering (FCAE).
Following in his father's footsteps (Colonel M.V. McQueen, OBE, ED, CD), Nairn dutifully served the Canadian Armed Forces in both the Army and Navy reserve branches for over 24 years, obtaining his CD+1 Bar. Retiring as a Lieutenant Commander (Navy), he was passionate about encouraging youth to serve Canada and developing future leaders.
In his spare time, Nairn enjoyed spending time with his grandchildren, tinkering with his outdoor model railroad, researching family history, and writing. He cherished travelling across the world with Cheryl, seeing over 60 countries together, as their shared passion. They will now be at peace together where the winds are calm and the sun shining.
Our family is very grateful to the caring doctors, nurses and staff at Joseph Brant Hospital and the Village at Tansley Woods in Burlington for their compassionate care in his final days. A Celebration of Life will be held on August 18, 2022 at the Turner Family Funeral Home, 53 Main St, Dundas Ontario, from 10am – 12pm, followed by a private Catholic mass and burial on August 19, 2022. In lieu of flowers or gifts, donations to Parkinson Canada www.parkinson.ca would be appreciated. Please sign Nairns' online Book of Condolence at www.turnerfamilyfuneralhome.ca
"Fair winds and following seas, Nairn. God be with you."