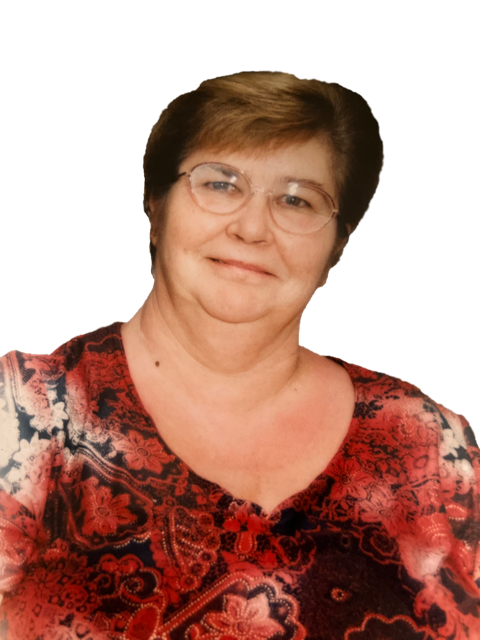 Jan 26th, 1946 – Apr 26th, 2022
It is with heavy hearts and immense sadness that the family announces the passing of our deeply loved and cherished wife, mother, grandmother and great-grandmother Nina at the age of 76.

Born and raised in Montreal, she is predeceased by her adoring parents Andrew and Stephanie Bucko and loving grand-daughter Sarmie Jurcich. Beloved and cherished wife of Thomas for 35 wonderful years, loving and devoted mother of Kathy (Kelly) Fleck, Carol Jurcich (Alex), Liana (Wally) London, Fabian Peretin Jr, daughter-in-law Sandra Carranza and devoted fur momma of Holly.

Treasured Baba and Grandma to Natalie (Jeremy), George (Mallory), Joshua, Candy-Anne, Amber-Lynne (Ashton), (Johmar), Michael, Wally Jr (Calla) David (Vanessa), Nick (Samantha), Katrina (Tyler), Kaitlyn, Jayden, and Samantha (Donny).
Adored GG and great-grandma to Braxton, Khloe, Kanan, Hunter, Rowan, Lucas, Mackenzie, Makayla, Ilijah, Willow, Mija, Easton, Melody, Devin, Dax, Dayne and Lincoln-John.

Nina retired from a dedicated career at Airlink Transportation, with an outgoing personality that welcomed everyone.
Deeply devoted to her family, Nina always ensured we had big family gatherings most especially for her favourite holidays Christmas, Easter and Thanksgiving. She greatly treasured family times together and summertime backyard BBQ's.
In her younger days Nina was welcomed into and embraced the Croatian culture with her whole heart. Alongside our father Fabian Peretin, she could often be found engaged in lively chats around the kitchen table or singing and dancing the night away to polkas and waltzes. Later years would find her relaxing at their trailer on Lake Huron, or traveling the world with her eternal love Tom, her rock, protector and devoted co-pilot. In her retirement, Nina loved to relax in her backyard pool, admire her beautiful gardens and loved watching and feeding the birds with Tom and Holly always by her side.

Nina was the most generous, kind, selfless soul. She was always thinking of others and had the biggest heart made of pure gold. She lived each day for her family; always showering them with unconditional love. She leaves behind a legacy of Love, for all generations to carry forward.

Special thanks to Dr. Mark Moores, for his dedication and commitment to her well-being; to Wingham Hospital for their compassionate and excellent care; and to CCU nurses Salah and Geza as well as Respiratory nurses Tracey and Tigist (her guardian angel) of St. Mary's Hospital Kitchener for the dignity, respect and compassion lovingly provided to her and the family in her final days.

Heartfelt thank you and immense gratitude to trusted and caring neighbours Marie, Susan and Ray as well as special friend PSW Ally for their never-ending love and support during her most difficult years. Nina cherished her family and friends with all her heart. She will be fondly remembered and dearly missed by many lifelong friends, neighbours and relatives.

Visitation will be held on Monday May 2, 2022 from 6 – 9 pm at Turner Family Funeral Home, 53 Main St Dundas. Funeral Service will take place on Tuesday May 3, 2022 at 12:00 pm at the same location. Interment to follow at Mount Zion Cemetery, 1324 Concession 2 Rd W, Copetown. For those who wish, donations in Nina's memory can be made to the SPCA.
To join a Livestream of the Service, click https://event.forgetmenotceremonies.com/ceremony?c=325bea2f-f709-47d2-8ee9-4ef00710adf6