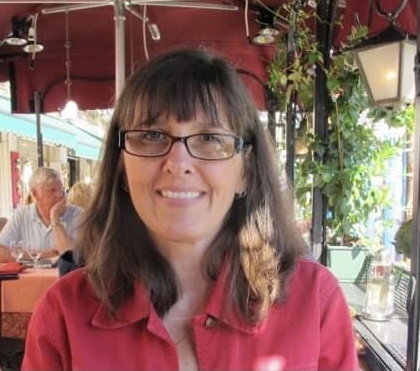 Loving mother of three, passed away peacefully on March 29th, 2022 at the age of 56 at her home in Burlington, ON.
Patricia is survived by her husband; Brad Rennick, her children; Max, Alex and Abby, her sisters; Sandy Marsh, and Laurie Robertson, and her animals; Lucy, Izzy, Eddy, and grand-dog Henry. Her parents; Richard and Marlene Robertson predecease her.
Patricia was born in Hamilton on April 14th, 1965 to Richard and Marlene. She met her husband, Brad Rennick at the Great Canadian Soup Company in 1980 and wed October 1st 1988. She welcomed her first born, Max on July 7th, 1993; her second born Alex on April 7th, 1995; and her daughter Abby on March 11th, 1997.
Patricia was a devoted mother, volunteer, and animal lover. She enjoyed spending her time volunteering, helping those in need in hospice and SPCA. On occasion, she would adopt her favourite animals, although she would have taken them all home if she could. She was a stay at home mom, and took great pride in raising her three children, the most important part of her life. Patricia was a kind, gentle soul and will be greatly missed by all who knew her.
A private funeral service is scheduled for 1:00 p.m. on April 5th at Turner Family Funeral Home, where family will celebrate Patricia. Donations may be offered to Ontario SPCA, and the Epilepsy Foundation.