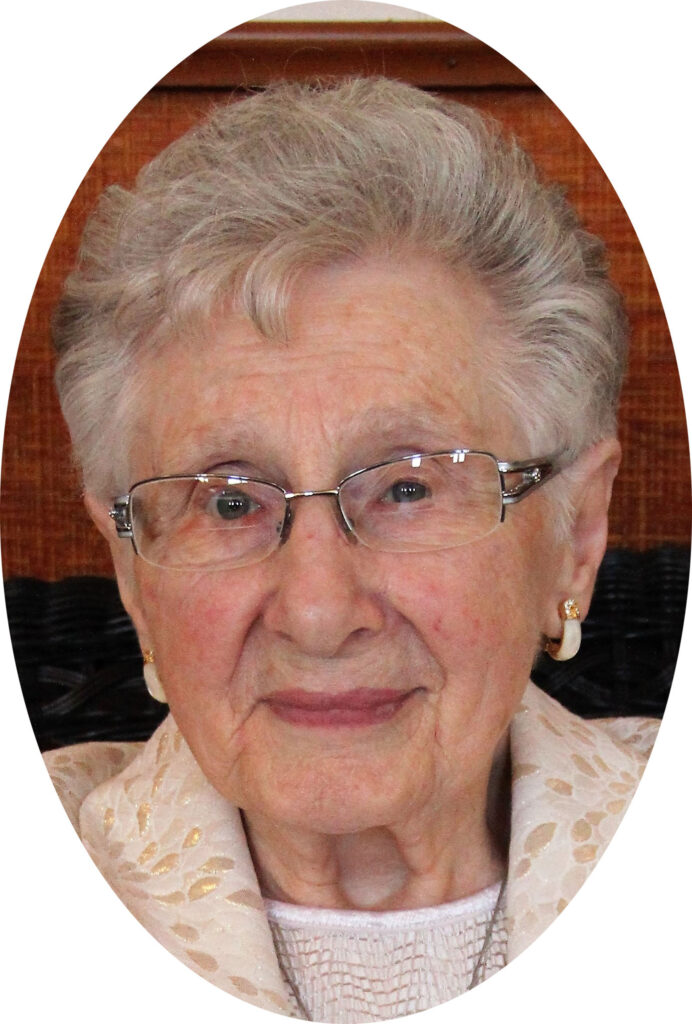 Betty Jean Mable (Dunham) Forster was born on February 6, 1929 and went home to be with her Loving Lord on January 31, 2022 in her 93rd year.
Betty is pre-deceased by her loving husband of 56 years, Kenneth Alexander Forster (2005), her father William Dunham and her mother Jean (Knox) Dunham, her brother William (Bill) Dunham and also by her granddaughter Denine Forster.
Betty was a loving mother to her five children and will be greatly missed by Linda of Brampton, Kenneth (Christina) of Ancaster, Heather (Eric) of Cambridge, Carleton (Sandra) of Hyde Park, NY., Robert (Julie) of Ancaster. She will also be missed by her grandchildren Daniel, Vanessa, Philip (Jennifer), Melanie (Phil), Ryan (Kimberly), Gregory (Rebecca), Susan (Erik), Alexander (Kristen), Jonathan (Bethany), Rachel (Abe), Rebekah (Tim), Jesse, Jocelyn, Aaron, and by great grandchildren Clark, Ava, Teigen, Chase, Addison, Cadence, Abram, Carter, Molly, Mackenzie, Ellyse, Caleb, Piper, Debra, Devon, Jonathan, Morgan, David, Trevor, Chloe, Logan, William, and Amelia. Betty is also survived by her brother James Dunham.
Betty and her family lived on Maplehurst Farm near Copetown where they raised prize-winning Guernsey cattle. She was well known for her community and church involvement on various committees and boards. Betty attended Zion Hill United Church and later was a member of Jerseyville United Church. One of Betty's joys was volunteering for the V.O.N., driving many to appointments and reading to those who were house bound. She delighted in holiday celebrations when the family gathered together and enjoyed playing cards at every opportunity.
The love and joy that Betty shared everywhere she went made this world a better place. Her absence will leave a big void in our hearts, but the memories of her loving kindness will leave a warmth in our spirits. Many thanks to PSW Debbie for her dedicated service and friendship over many years.
In lieu of flowers, a donation to Jerseyville United Church, the V.O.N., or a charity of your choice would be appreciated.
To sign-up for the visitation/service: https://signup.com/go/OSYvcMd
To watch the Live Stream: https://event.forgetmenotceremonies.com/ceremony?c=5e906a09-b6a8-442e-b4fa-461f54d96f15