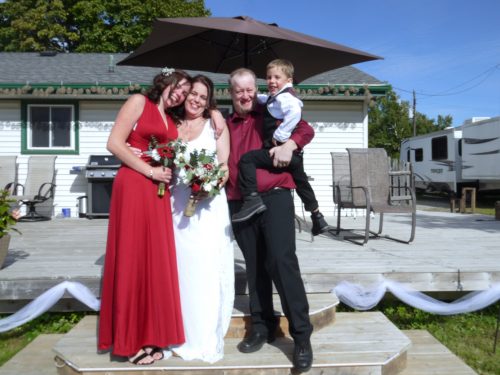 Passed away at West Lincoln Memorial Hospital on April 10, 2021 in her 46th year. Beloved wife of Paul. Loving mother to Cameron, Benjamin, Emiley and Evan. Charmaine will also be missed by her friends and Papa Joe and Uncle Joey. Cremation has taken place. A service will be held at a later date. In lieu of flowers, donations can be made to pgunby1@gmail.com (which will be given to Charmaine's favorite charity).

She fought cancer at just the age of 14, had one lung that was deflated, had her spleen removed in 2020, diagnosed with breast cancer at 30, battled infections everywhere and blood clots on her lungs. She was even visiting the hospitals three times a week for blood transfusions and many tests.

On April 8th, 2021 she had her gallbladder removed and was sent home the next day. Overnight blood clots had travelled up to her upper lungs and blocked her airway which led to her passing away Saturday April 10th. Charmaine fought a long hard battle her whole life and always puts everyone else's needs before hers even when she was at her lowest.

Charmaine now joins her dad and nana in heaven with no more suffering. Her memories will never be forgotten, and she will always be with us. We love you so much Mom and we will miss you every second of the day. May you rest in piece our beautiful angel you have now gained your wings…
A virtual service will be held on May 10, 2021 at 1:00p.m.. To watch the service please go to: https://event.forgetmenotceremonies.com/ceremony?c=2f754779-56c6-4938-a6db-725beb09af64