May 10, 1932 – January 15, 2020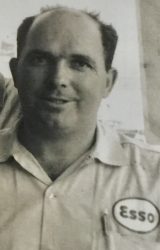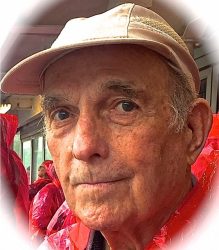 January 15, 2020, John peacefully passed away, lovingly surrounded by family & close friends with his favourite songs quietly playing at  Juravinski Hospital after being diagnosed with Plasma Cell Leukemia Dec 24, 2019.
Devoted and much loved husband of Dorothea (nee Alarie) for 68 yrs. Will be forever in the hearts of his loving children, son Garth (Pauline), daughters Pamela Summers, Deborah (late Neil). Going to be truly missed by Tim and Andy whom they affectionately call "Johnny Boy" a father figure to them for 25 yrs.
Sadly missed by his brother Norman (Liz), sister Theresa Wilkinson (Chuck), sister in laws Judy (late Frank), Cherry, Bonnie, nieces and nephews. Predeceased by father John Henry, mothers Veronica, Phyllis, sister Catherine, in laws Frank and Violet Alarie.
John was the proud owner of Francis Service Centre for 40 yrs. His honesty with customers earned him the title of "The Mayor of Burlington Street".
Spending quality time with his family and friends meant the world to him. Having family day Sunday and meeting longtime "cronies" daily at Williams Cafe brought him the  utmost fulfillment and joy.
His true passion was his 1931 Model A Ford which he cherished long rides with family while daughter, Pam driving and proudly displaying it for people to admire at Rockin the Waterfront.
A heartfelt thank you to Tony & Theresa Dudhnath, Callaghan and Gattozzi families, Ken, Tony G, Keswick, neighbour Mike, Pro Resp staff, especially Larry and the Hamilton Idiopathic Pulmonary Fibrosis Support Group. To each and everyone of his friends, know that you touched his heart in a special way.
In recognition of John's generous nature,  we invite anyone wishing to make a donation please consider Zachary's Paws For Healing. The hospital visits from therapy dogs Hazel & Lexi brightened up some of our saddest days. Donations can be made at zacharyspawsforhealing.com or donation cards will be available at the reception.
As per John's wishes, cremation has taken place.
Celebration Of Life will be held at Leander Boat Club (2nd Floor, no elevator) 50 Leander Drive, Hamilton, ON, L8L 8L1 on Sunday January 26, 2020 from 1:00-4:30 p.m. Words of remembrance will begin at 1:30 pm.
"until  we meet again here's a wish and a prayer that all your dreams come true" – Lawrence Welk